The sum of the wealth of just the nine wealthiest people in the world is more than the 4 billion people who are living in poverty, reported by a recent study published by Oxfam.
Forbes 2018 list of the wealthiest people comprising Amazon's Jeff Bezos, Microsoft's Bill Gates, Berkshire Hathaway's Warren Buffet, LVMH's Bernard Arnault and family, Facebook's Mark Zuckerberg, Inditex's Amancio Ortega, Mexico's Carlos Slim Helu and family, Koch Industries' Charles Koch and David Koch and Oracle's Larry Ellison.
Oxfam also mentioned in the report that if the returns on the wealth of these top billionaires continue, Bill Gates or Jeff Bezos will become the world's first trillionaire by 2042.
Some Takeaways from Billionaires' List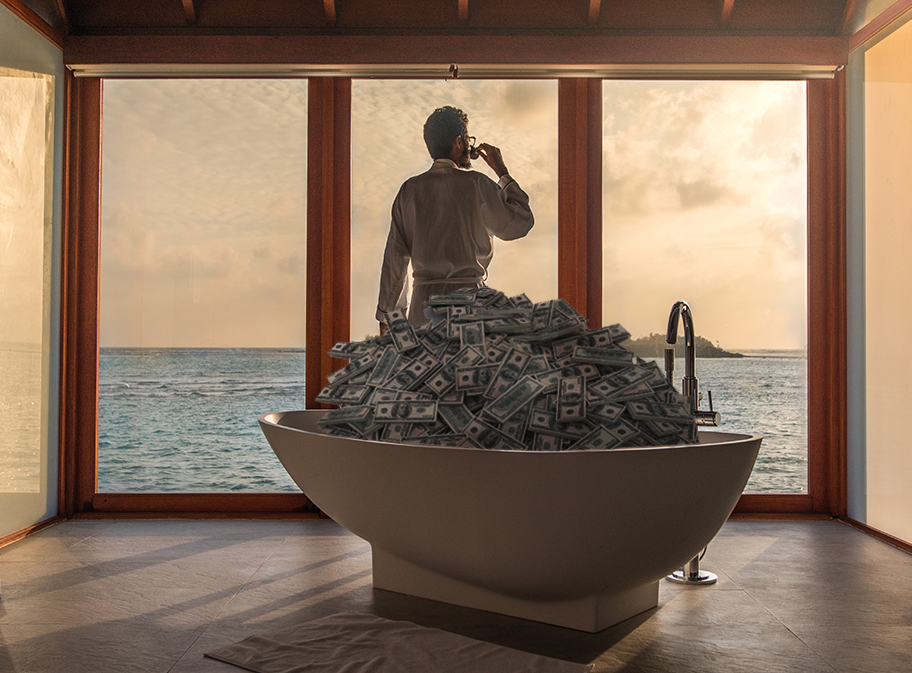 Analysts pointed out some interesting facts from the recorded 2,208 billionaires by Forbes, worth $9.1 trillion collectively. One of those is that the wealth of most of the ultra-rich is self-made. Bezos, Gates, and Zuckerberg started their business in their own homes (Harvard University dorm, in the case of Zuckerberg)
When considering the entire 2018 World's Billionaires list, most of them (14% in the total list) come from the finance and investments industry with a total of 310. Many of them are hedge fund managers, private equity owners, and discount brokers who became wealthy by managing the money of other people.
Retail and fashion are the second industry that produces the most billionaires. Some of the popular global retail and clothing brands, such as Zara, L'Oreal, Walmart, Spanx, Under Armour, and Home Depot, produced 235 billionaires. E-commerce entrepreneurs also take a considerable share of the ultra-rich in this industry.
Real estate magnates comprise a tenth of the wealthiest people. Most uber-rich in this industry are Chinese and Americans, which include US President Donald Trump.
Even though manufacturing only made up 9% of billionaires, but most newcomers come from this industry.
Nine percent of the world's billionaires come from the technology sector. It is also the fastest way to earn the first billion dollars. In fact, four of the top 10 wealthiest persons—Bezos, Gates, Zuckerberg, and Ellison—who come from this industry have amassed billions only in a few decades.