The Department of Agriculture, Trade and Consumer Protection (DATCP) in Wisconsin forewarns farmers of lenders and credit providers that seek to take advantage of their situation. According to Spectrum News, the agency is concerned that agricultural workers will accumulate debt by availing alluring credit offers.
The warning came after farmers in the state experienced "years of low crop prices." Frank Friar from DATCP said that offers that are "too good to be true" may lead to dire consequences. Friar is an economic development consultant with the agriculture department.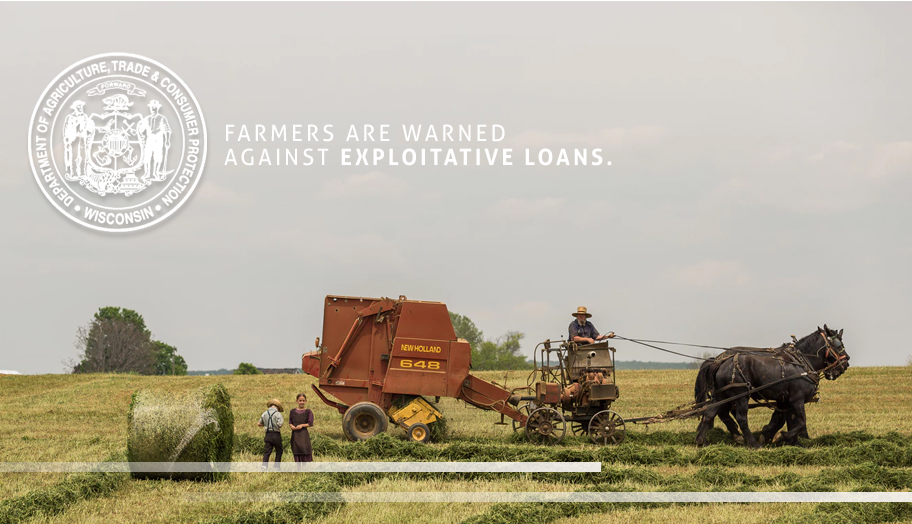 Predatory lending is an offer that has a combination of high interest rates, short loan term, and huge loan amounts. While the terms are exploitative, Friar remarked that farmers avail such loans to stay in business.
Desperation seems to be the main reason why agricultural workers get predatory loans despite red flags. According to Friar, these workers will go out of business if they do not plant crops, while they are also likely to use up their funds if they plant and lose money.
Farmers also experience rejection from community banks and organizations that provide farm credit. When this happens, workers go to illegitimate lenders out of desperation. However, they are only able to pay these debts through profits or by selling their assets.
According to the American Farm Bureau Federation, farm-related debts are at an all-time high. This occurred after the tightening requirements in the lending industry, as well as the rise in credit expenses.
The figure could jump to around $427 billion (4%) this year, as per the United States' Department of Agriculture. If this happens, this number will be the highest recorded farm debt since 1982.
Friar advises farmers to go to regulated lending institutions for a more legitimate transaction. He added that the workers should thoroughly ask questions about the loan's terms and conditions.