Leading Germany-based insurer Allianz announced its partnership with Microsoft last Thursday, November 14, 2019. The partnership aims to streamline insurance processes across all aspects of the business to provide improved experiences for all its users.
Under the joint partnership, Allianz will transfer a majority of its services utilizing its platform named Allianz Business System to Microsoft's Azure system. In addition, Allianz will also open-source parts of its system to boost the capability of the platform.
Allianz's partnership will be conducted under its insurance technology firm Syncier, the B2B2x firm overseeing the transaction. According to the press release by Microsoft, Syncier is currently in the works of developing solutions that incorporate preconfigured and automated technologies.
Microsoft's press release highlights Syncier's contributions. It states that the insurtech will focus its efforts on providing both companies "ready-made software applications and services tailored to the insurance sector." These include the use of artificial intelligence (AI) fraud detection and or chatbots to improve customer service.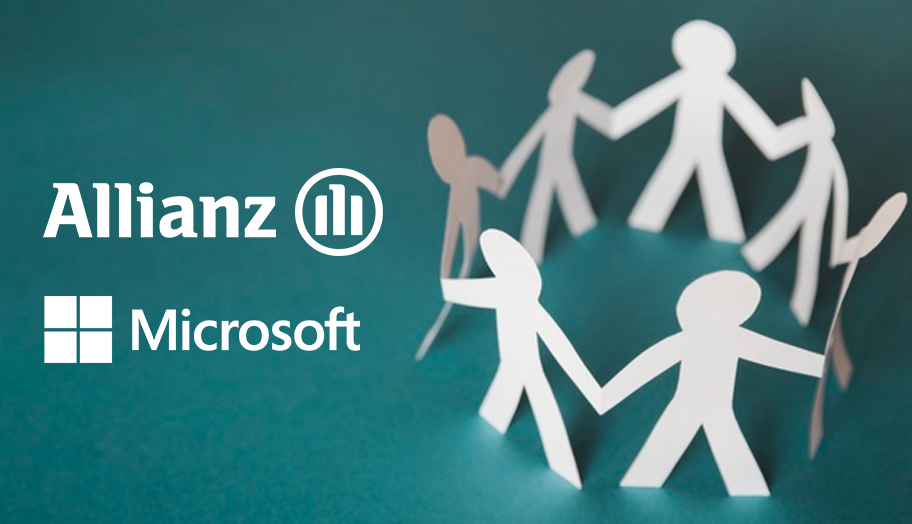 The partnership seeks to provide specialized and customized solutions and platform services designed to cater to insurers and its respective customers around the globe, says Microsoft.
By extension, the streamlined solutions will allow customers – both insurers and customers alike – to gain access to more affordable and efficient excellent portfolio management, notes Verdict.
In a statement, chief operating officer and member of the board of management of Allianz SE Christof Mascher said, "Teaming up with Microsoft and leveraging Azure's secure and trusted cloud platform will support us in digitalizing the insurance industry. Through this partnership, Allianz and Syncier strive to offer the most advanced Insurance as a Service solution on Microsoft Azure. The ABS Enterprise Edition is an exciting opportunity, both for larger insurers needing to replace their legacy IT, and smaller players — such as insurtechs — looking for a scalable insurance platform."
Microsoft executive vice president and president for global sales, marketing and operations Jean-Philippe Courtois believes the partnership will help pave the way for "innovation and transformation across the sector."