While millions struggle with massive job losses, the top 1% have witnessed a soar in their net worth during the COVID-19 pandemic. In a report published by The Institute for Policy Studies and Americans for Tax Fairness on Thursday, data revealed that American billionaires became richer by $434 billion in the first two months of the pandemic.
According to the report, the figure covers the increase in the total net worth of over 600 US billionaires, between March 18 and May 19. Leading the list is Amazon Founder and CEO Jeff Bezos, with $34.6 billion addition in his fortune, and Facebook CEO Mark Zuckerberg who was reported to have accumulated an additional 45 percent wealth increase.
Other billionaires who have made it in the top list of the 600-plus billionaires include Microsoft's Bill Gates, Berkshire Hathaway's Warren Buffett and Oracle's Larry Ellison.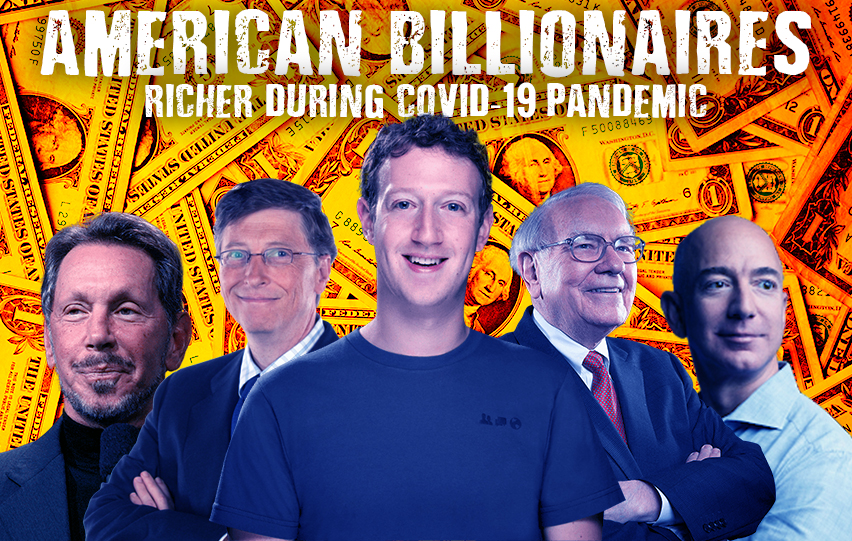 Chuck Collins, director of the IPS Program on Inequality and co-author of the said report, observed that the increase in billionaire wealth amid the global health crisis "underscores the grotesque nature of unequal sacrifice."
"While millions risk their lives and livelihoods as first responders and front line workers, these billionaires benefit from an economy and tax system that is wired to funnel wealth to the top," he commented.
Overall, the $434 billion jumps in the wealthy's fortune scores to a 15 percent increase and has happened within the period while over 38 million Americans lost their jobs, over 1.5 million have been confirmed to be infected, and nearly 900,000 died from the virus.
"The pandemic has revealed the deadly consequences of America's wealth gap, and billionaires are the glaring symbol of that economic inequality," added Frank Clemente, executive director of Americans for Tax Fairness (ATF).