The Apple Credit card, the joint venture by Apple Inc. and Goldman Sachs Group Inc., faces probes initiated by a United States-based regulator following sex discrimination allegations. The newly launched credit card and its respective companies come under fire as a viral tweet made rounds on the Internet.
Twitter users @dhh, David Heinemeier Hansson, said "The @AppleCard is such a fucking sexist program. My wife and I filed joint tax returns, live in a community-property state, and have been married for a long time. Yet Apple's black box algorithm thinks I deserve 20x the credit limit she does. No appeals work."
Following the series of tweets, a spokesperson for the New York Department of Financial Services said it will be "conducting an investigation to determine whether New York law was violated and ensure all consumers are treated equally regardless of sex." Under New York Law, the spokesperson states that algorithms that intentionally or unintentionally violate statutes will be prosecuted.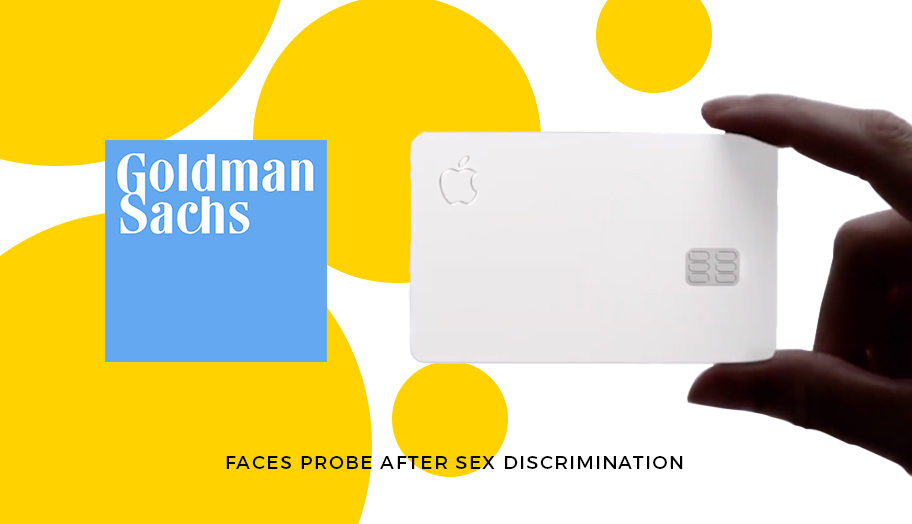 This the second incident that required the investigation from the government. According to Bloomberg, the UnitedHealth Group Inc. also faced probes after research revealed the healthcare giant preferred white patients over black individuals.
The same sentiment is echoed by Apple co-founder Steve Wozniak. Wozniak responded to Hansson's tweet, saying he experienced the same thing. The tech giant co-founder reportedly got ten times the credit limit compared to his wife. Despite this, he cites technology as the main factor for this event, rather than human error and discrimination.
In an interview, Wozniak called for stricter regulations as well. Prior to this recent probes into the Apple Credit Card and the UnitedHealth Group, algorithms were already facing heat from industry giants and lawmakers alike.
Although Apple co-founder Wozniak readily offered his response to the incident, representatives from Goldman Sachs denied the sexist standards observed by its algorithm.