In a press release dated Monday, April 26, 2021, Apple announced that it is planning to invest a whopping $430 billion in the United States over the course of the next five years. Following this, the tech giant said that it will be bringing around 20,000 jobs to the country.
News of the company's investment in the United States comes as Apple intends to double down on its plans and promise to invest in the technological and manufacturing field.
In a statement, the chief executive officer of Apple, Tim Cook, said, "At this moment of recovery and rebuilding, Apple is doubling down on our commitment to US innovation and manufacturing with a generational investment reaching communities across all 50 states."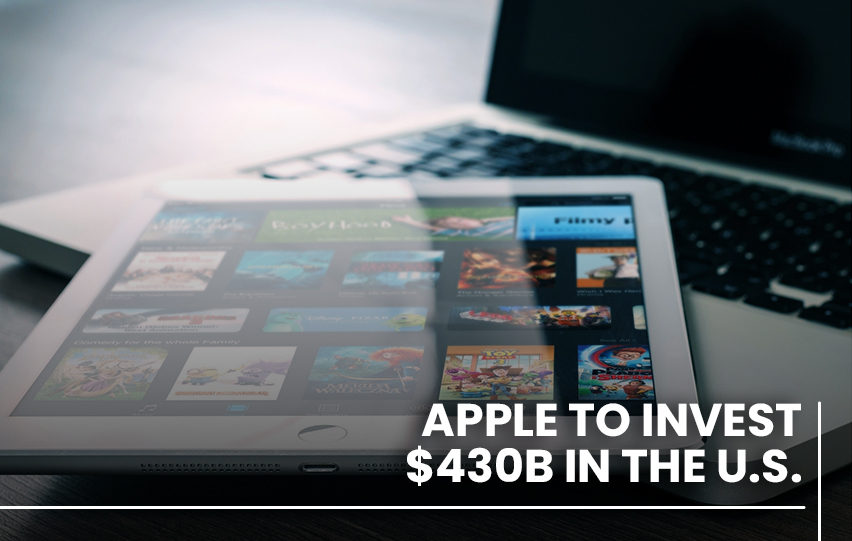 "We're creating jobs in cutting-edge fields – from 5G silicon engineering to artificial intelligence – investing in the next generation of innovative new businesses, and in all our work, building toward a greener and more equitable future," continued the Apple chief in its press release.
Of the 20,000 jobs, the company intends to add to its roster, around 3,000 of these employees will be billeted at Apple's home in Culver City, California by 2026, notes Variety.
Part of the company's expansion and investment will fund its first North Carolina campus, reports Fox 7 Austin. Moreover, the news site also revealed that the campus is slated to house an engineering hub, with both being located in the Research Triangle Park within the Raleigh-Durham area in North Carolina.
Included in the company's five-year investment plan is doubling down on Apple TV Plus productions across 20 states, said Variety. In addition to these, the tech giant is also planning to gear its efforts towards launching and boosting 5G technology in a number of states in the U.S.
Another initiative that Apple included in its plans was to have a $100-million fund created in support of schools and communities, as well as the provision of $110 for building infrastructures to encourage the growth of public schools, bridges, and more, reports Fox 7 Austin.