The Bank of Japan (BoJ) has announced that it will offer a lending facility to assist banks in combating climate change. This action is a remarkable decision that highlights central bankers' growing concerns about financial risks caused by global warming.
By the end of 2021, the plan would offer funding to financial firms for loans or investments that they take to address climate change problems. It is following their own choices, as per a statement from the Japanese central bank.
Economic activity and pricing, and also financial situation will be significantly affected by climate change in the medium to long term, based on the report.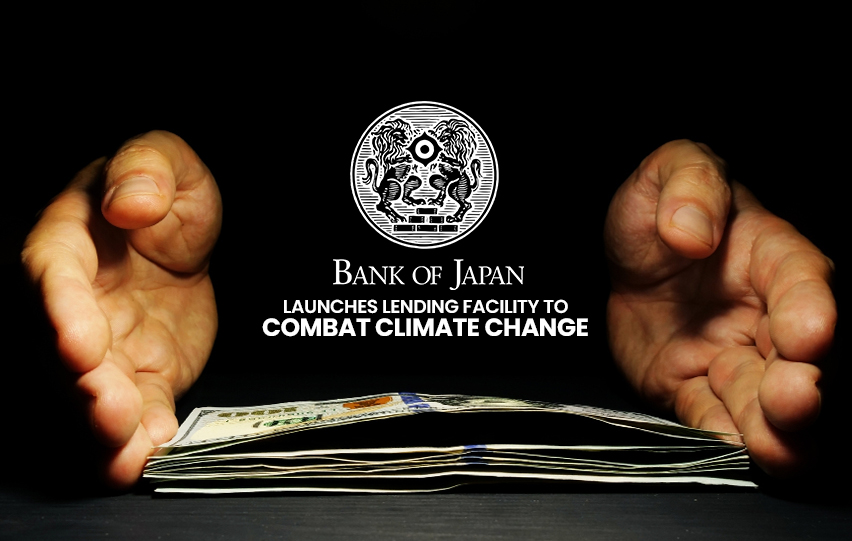 Japan's Prime Minister Yoshihide Suga has established a goal of zero emissions by 2050. According to Shunsuke Oshida, head of credit research at Manulife Investment Management, the expenses of implementing the shift to a greener society will be about $3.2 trillion.
In a recent interview with Bloomberg, Governor Haruhiko Kuroda has discussed how monetary policy may help in the fight against global warming.
Kuroda said that the support for climate change action will benefit the economy's long-term stability, as well as market growth and stability.
Through this initiative, BoJ becomes the first among other major central banks to create a climate-change-specific lending program.
The Bank of England and the European Central Bank both conducted special stress tests this year to analyze their banking systems' vulnerability to climate threats. The Federal Reserve, on the other hand, set up 2 committees to assess the effect on the wider finance sector.
The Bank of Japan takes a direct step first to assist in addressing global warming. However, every one of the world's central banks is being pressured by both political and economic considerations to do the same and find ways to help lessen the impact of climate change.