National banking association BankUnited has announced that it's Chief Risk Officer, Mark Bagnoli, will be exiting the company effective September 3, 2019. As part of the arrangement, Bagnoli will be succeeded by Jay Richards, who previously served as the Chief Credit Officer of the company.
"It is with mixed emotions that we announce Mark's retirement," shared Rajinder P. Singh, BankUnited's chairman, president & chief executive officer.
"Mark has been instrumental in building the risk management framework at the company over his decade long tenure and has been a significant part of the executive leadership team. We thank him for his service and contributions to the company."
In 2013, BankUnited has announced the promotion of Mark Bagnoli to Chief Risk Officer. Prior to his engagement with BankUnited in 2009, Bagnoli had served as the Executive Vice President and Chief Risk Officer of Federal Home Loan Bank in Chicago and as Senior Vice President in JPMorgan Chase.
Despite Bagnoli's retirement, Singh, however, said the company is delighted with Jay Richard's progress in the ranks.
"We are pleased to announce Jay as Mark's successor in the chief risk officer role. Since Jay joined the bank in January 2018, he has demonstrated his thought leadership in credit risk management and I believe his track record and experience at the bank as well as in the industry makes him the ideal candidate to take on this expanded role," Sigh explained.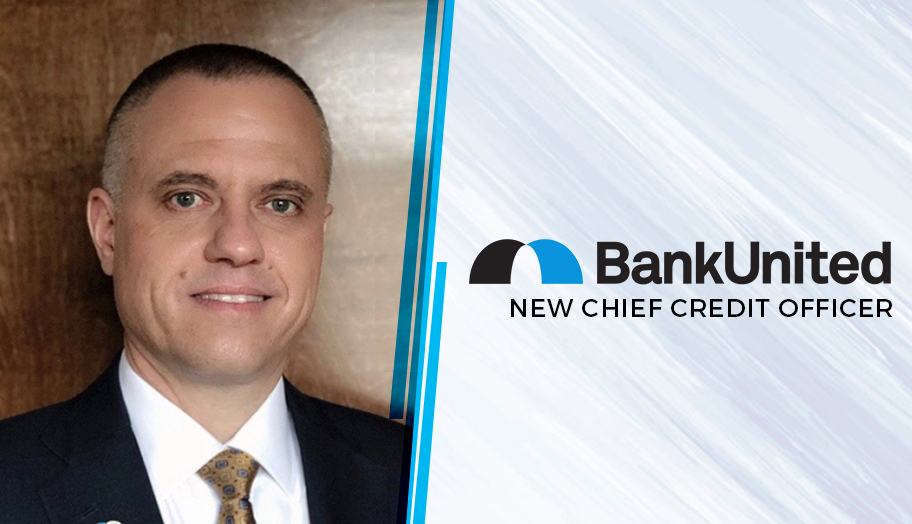 In January 2018, BankUnited named Jay Richards as Senior Executive Vice President and Chief Credit Officer of the company.
Prior to his retirement, Bagnoli has already announced his plans to step down in 2020. On Tuesday, September 3, Richards officially took over and assumed responsibility for credit administration.
Just recently, BankUnited, Inc., the bank holding company of BankUnited, announced a total asset of $33.1 billion as of June 30, 2019.