Barclays recently is set to slash around 20% of its workforce in its wealth management unit in Dubai.
The layoffs will include senior positions and rank-and-file staff, according to people privy to the matter. The bank offered to relocate a few of its employees to Geneva or London instead of retrenching them, one of the people said, The individuals who disclosed the lender's plans asked for anonymity because they are not yet made public.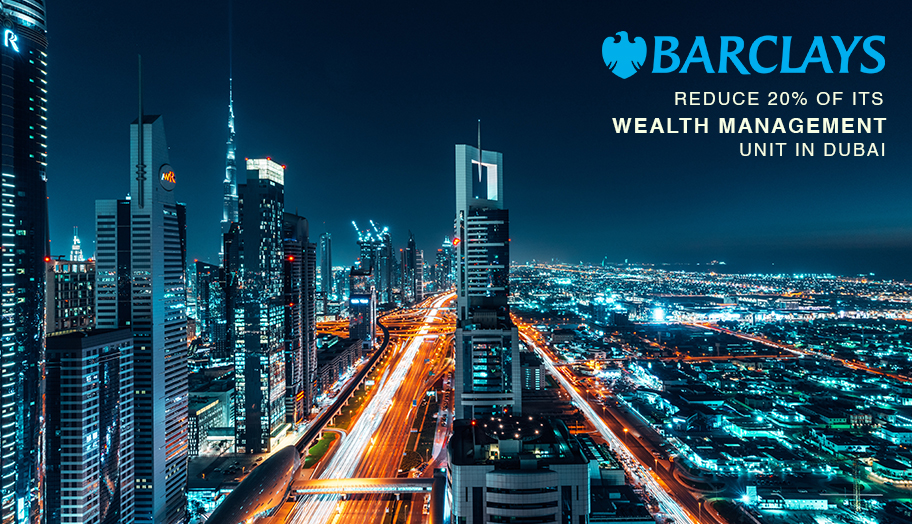 As for Barclays, one of its spokespersons earlier confirmed it had finished an assessment of its operational model in the U.A.E. In a statement, the U.K.-based bank's representative said that it considers MENA, which includes the U.A.E., as a key market. The lender also maintains its commitment to serve its clients in the region.
In 2017, the lender hired UBS Group AG banker Steve Klemme to strengthen relationships with the region's wealthy clients with teams from Dubai, London, and Switzerland. A year earlier, Barclays slashed down 150 corporate and investment banking positions in Dubai, people familiar with the matter said at the time.
The bank's 2018 annual report noted that "challenging market conditions" have led the total assets under management at its wealth management unit to fell year on year.
Deutsche Bank Wealth Management Unit Expansion, on the other hand, another lender plans to expand its wealth management business. Germany-based Deutsche Bank intends to expand its European wealth management operations and take market share from its rivals.
Last month, Deutsche Bank said it wished to hire an additional 300 relationship and investment managers for its wealth management business by 2021.
Even as the lender is facing considerable challenges in its operations, it still sees wealth management as a growth area. Its decision to expand this unit came after a board meeting on July 7 for its major restructuring wherein the bank announced that it would cut 18,000 jobs and reduce its investment banking operations.