Online wealth Advisor Betterment is expanding its line of services by launching it's very own checking and savings accounts.
The move for launching these products is to bring in more customers and offer more value compared to what banks and fintech checking account offers.
The Betterment Everyday Savings will have an annual yield of 2.69%, a massive rate compared to an average yield of 0.10% from traditional banks. Meanwhile, charges are at 25 basis points or 0.25% on investment accounts.
Betterment uses a higher yield to lure yield-hungry customers. This has been the trend for financial companies and startups just like what Wealthfront did when it launched a cash account in February this year.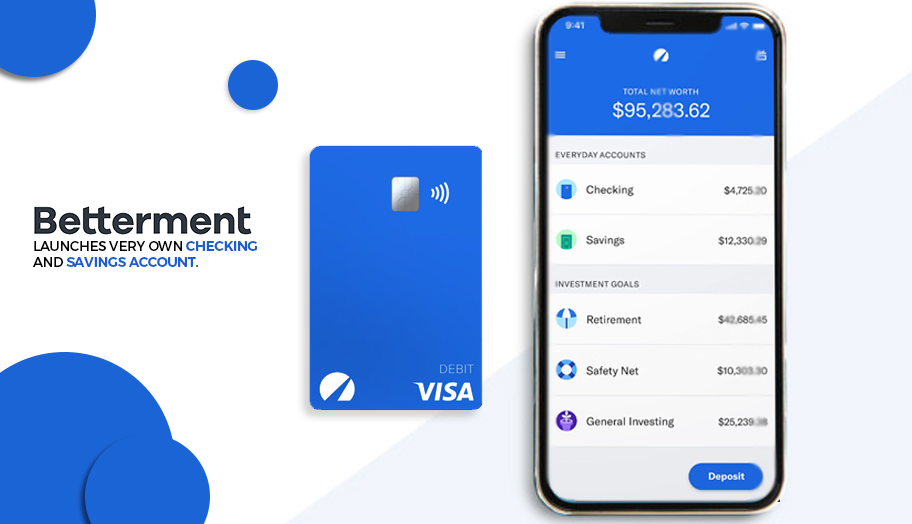 According to the website of Betterment, both savings and checking accounts are FDIC insured; up to $1,000,000 coverage for the savings and $250,000 on checking.
The partnership with FDIC-insured institutions is Betterment's way to offer banking services since it doesn't have a bank charter. Cash deposits of customers will be held at FDIC-insured banks like Barclays, Valley National, and Citi.
For the savings account, the minimum deposit is at $10 but there is no minimum balance requirement. In addition, there is no restriction when it comes to the number of withdrawals or transfers an account holder can make each month.
Unlike regular checking accounts from other banks, what Betterment Everyday Checking account offers is no monthly maintenance fees, no overdraft fees, and minimum balance requirement.
With the accounts' competitive rate and features, Betterment is looking at a wave of new customers that can benefit from these two products.
Aside from Betterment, other institutions offering high-yields include Vio Bank with 2.52 per cent APY, CFG Community Bank with 2.5 per cent APY, Salem five Direct with 2.51% APY and Northpointe Bank with 2.55% APY.