Billionaire and Alibaba co-founder Jack Ma announced his plans to donate one million protective face masks and 500,000 coronavirus testing kits to the United States, reports Reuters. The announcement was reportedly made last Friday, March 13, 2020, at the Liege Airport in Belgium.
Ma's initiative to aid the United States amid the growing outbreak of COVID-19 in the country hours after President Donald Trump declared the case a national emergency. Trump also called the government to allocated $50 billion in funding to address the outbreak, which the World Health Organization (WHO) has declared a pandemic.
The Verge states that as of Saturday, March 14, 2020, hours after Trump called for a state of national emergency, the number of individuals who have tested positive for COVID-19 in the U.S. is at 2,195.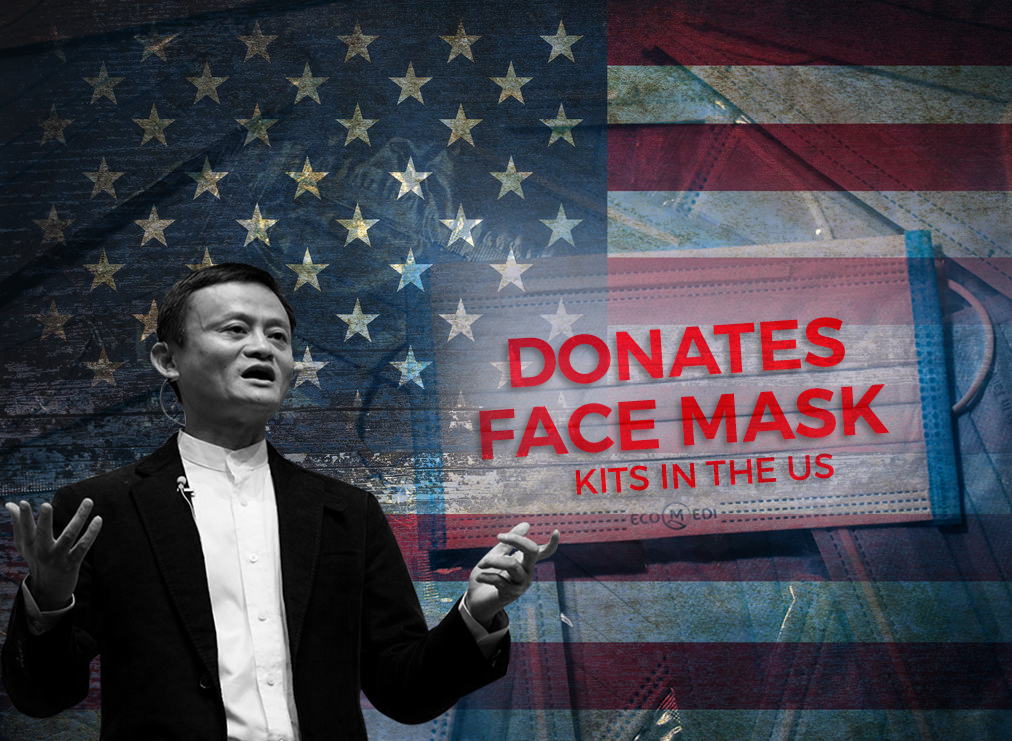 Apart from the protective face gear and testing kits, Ma is planning to send to the United States, the billionaire and Alibaba co-founder also provided a consignment shipment of protective face masks and other medical gear for Italy. 500,000 masks were already flown into the country late Friday night. According to Reuters, the consignment of medical supplies is made under the initiative of Alibaba and Jack Ma foundations.
Besides Italy and the U.S., the Alibaba co-founder also provided an abundance of medical supplies to other countries plagued with the disease. These include allocating one million protective masks for Japan, Iran, a total of 1.8 million masks and 100,000 testing kits for Europe, and many more notes CNN.
In a statement on social media platform Twitter, Ma said, "The pandemic we face today can no longer be resolved by any individual country. We can't beat this virus unless we eliminate boundaries to resources and share our know-how and hard-earned lessons."
Ma's net worth is reportedly worth $37 billion, states The Verge.