According to the Institute for Policy Studies and Americans for Tax Fairness, the collective billionaires' wealth in the United States surged to $584 billion since the start of the pandemic.
The analysis report published on Friday, June 18, revealed that the number of billionaires increased, with 29 new billionaires joining the list. The billionaires' wealth climbs to 20 percent from March 18 to June 17 this year.
The top five billionaires Amazon CEO Jeff Bezos, Microsoft's Bill Gates, Facebook's Mark Zuckerberg, Berkshire Hathaway's Warren Buffett, and Oracle's Larry Ellison, saw their wealth spike by $101.7 billion, or 26 percent increase since the start of the pandemic.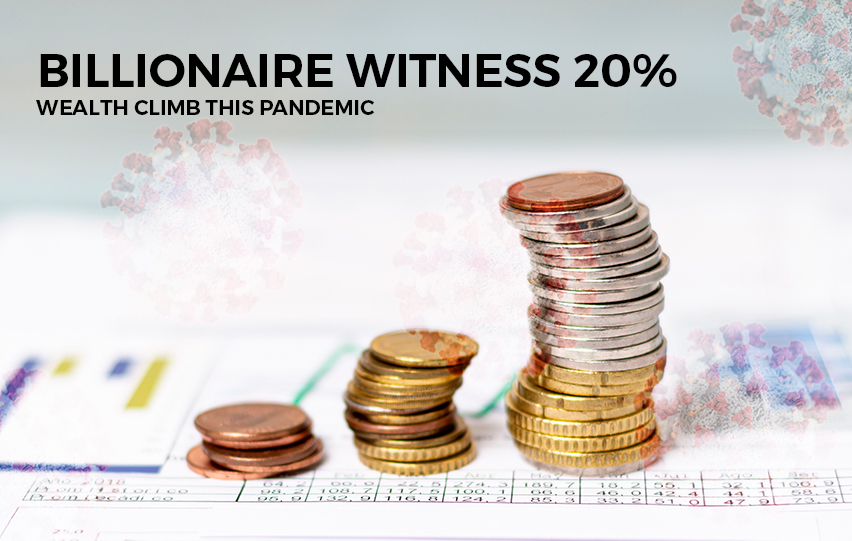 The five billionaires made up to 17.4 percent out of all 600-plus billionaires in the last three months. Meanwhile, the U.S. household wealth lost more than $6.5 trillion in the last three months.
"This orgy of wealth shows how fundamentally flawed our economic system is. In three months, about 600 billionaires increased their wealth by far more than the nation's governors say their states need in fiscal assistance to keep delivering services to 330 million residents," said ATF executive director Frank Clemente.
This same period marked the biggest unemployment record in the United States, with 45.5 million Americans filing for unemployment.
The spike of wealth, especially for Amazon CEO Bezos came after the lockdown when people rely on delivery services to buy goods and supplies. Bezos fortune grew by $43.7 billion or 38.6 percent in the three-month period.
Meanwhile, Facebook's Zuckerberg added $32 billion to his fortune, with a growth rate of 58.6 percent. Outside the top five billionaires, 12 on the list doubled their wealth since the start of the pandemic.
Trevor Milton, an American businessman, is a testament to the massive wealth spike, increasing his wealth up to five times more.
ATF's Clemente said these results show how 'unequal our society has become' and how it should change.