With TD Aeroplan Visa Platinum Credit Card, cardholders can earn bonus points, cash banks, and other benefits.
TD Canada and Aeroplan joined forces to launch TD Aeroplan Visa Platinum Credit Card that offers about 15,000 bonus Aeroplan Miles, which is equivalent to one short-haul roundtrip flight. Aside from this significant bonus, they can also earn one mile for every $1 spent on qualified gas, grocery, and pharmacy as well as $1.50 on other eligible purchases using this card.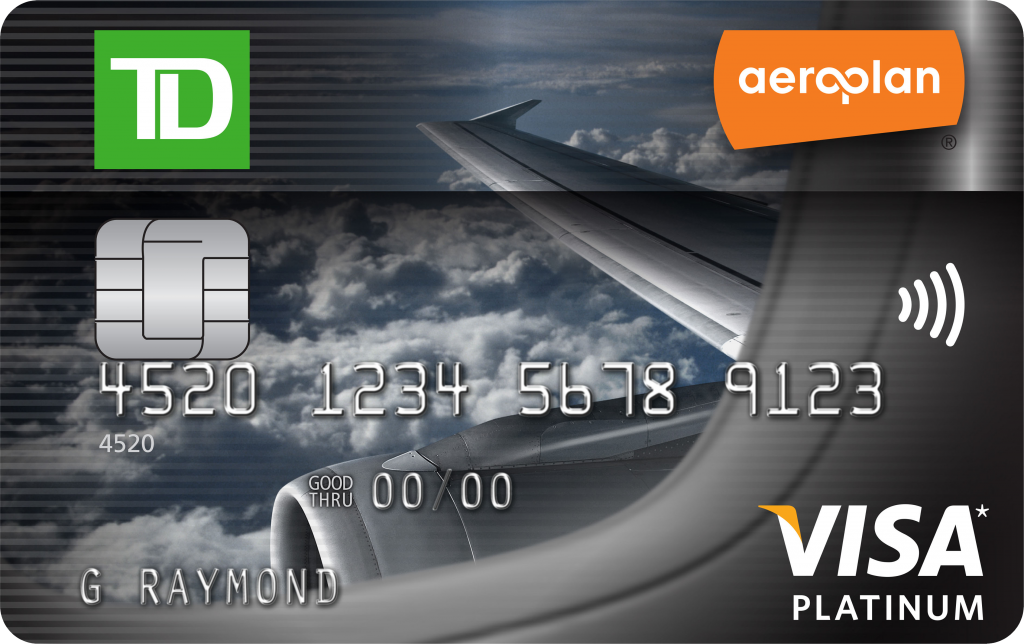 Other TD Aeroplan Visa Platinum Credit Card Benefits
TD Aeroplan Visa Platinum Credit Card is designed for frequent travelers who want to make the most of their tours. As such, most of its benefits favor travelers. One such perk is flight/trip delay insurance that can give cardholders up to $500 in coverage if their flight is delayed for more than 4 hours.
Cardholders can also get up to $500,000 of coverage for losses while traveling on a bus, ferry, train, or plane through Common Carrier Travel Accident Insurance.
For those who travel on land, customers can avail of toll-free access for help in times of personal emergency during road trips through Emergency Travel Assistance Services.
Cardholders can also save more than 10% the lowest available rate in Canada and the U.S. and 5% in other parts of the world when they rent a car through Avis or Budget.
Application Process
Aspiring customers can apply for the TD Aeroplan Visa Platinum Credit Card online or in a TD Canada branch. To qualify, they must also be permanent Canadian residents and of the age of majority in the province where they live.
Once approved, TD Canada can give cardholders a minimum of $1,500 credit limit.
Fees and Interest Rates
TD Aeroplan Visa Platinum Credit Card has an annual fee of $89. TD Canada also has specific fees such as a cash advance fee worth $3.50 to $10.00, depending on the amount. The bank also charges $48 as dishonored payment fee and $29 over-limit fee. This card has a 19.99% interest rate for purchases and 22.99% for cash advances.