Marijuana products producer GTEC Holdings, Ltd. repaid its six-million-dollar debt to NFS Leasing Canada Ltd., according to a press release published by Yahoo! Finance. The debts were in the form of Senior Secured Promissory Notes.
The promissory notes, which were fully paid off on April 9, 2021, were valued at approximately $6 million. Aside from these notes, the company also had an Invictus Promissory Note, also repaid.
The payment of the last two notes marks the occasion when the company is finally debt-free. It was also able to remove all security interests, which means that GTEC's assets will be unconstrained.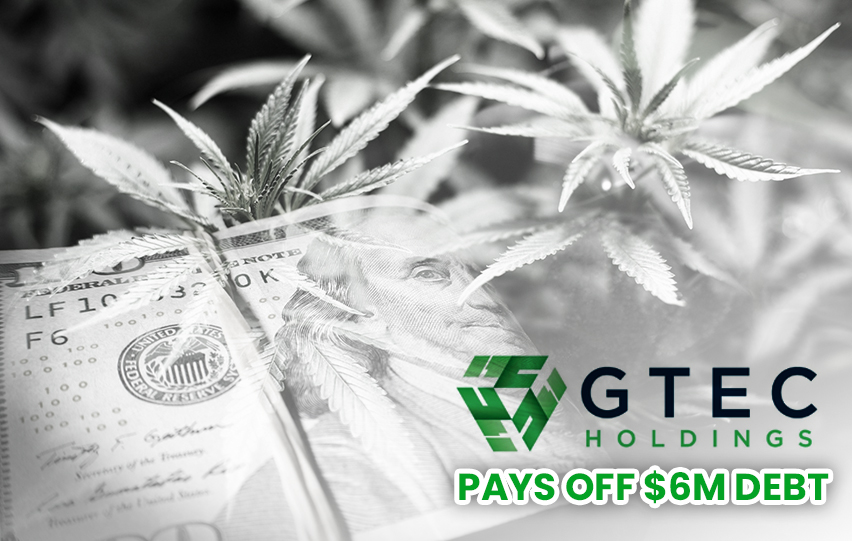 The company is known for its handcrafted cannabis products, which it cultivates, produces, and markets. With the notes' repayment, it also now joined the list of cannabis companies without any debt.
Being debt-free, the cannabis firm expects to save more than $1 million over the next year, which is used to pay debtors. This development also gives GTEC a balanced sheet with a cash balance of around $19 million.
GTEC founder and CEO Norton Singhavon are optimistic about this move. Singhavon said, "We would like to thank the team at NFS for supporting our vision as we navigated through a key phase of the growth of our emerging business."
"We are extremely pleased to become one of the few debt-free companies within the sector, as we continue our mission to become a leading producer of high-quality cannabis products in North America and globally," he added.
The company continues to perform in the market. Its shares are trading at $0.77 per stock as of April 12, 2021, 10:52 AM, according to The Market Herald.
However, it is important to note that the firm showed a -3.3% change in its shares in the pre-market, reported Seeking Alpha.