Carter's, an American retailer for children's apparel, says that with the new child tax credit rolling out across the United States, and as the usual shopping for back-to-school resumes, the company is confident about its opportunities.
To meet the consumers' demand, the company is being compelled to pay extra to guarantee that items can be supplied fast enough. However, Carter's remains optimistic about its sales.
The increase in sales from the child tax credit since July 15 was "relatively short-lived, and it was obviously a smaller benefit than the stimulus check that was received earlier this year," according to Michael Casey, Carter's CEO, with revenue climbing for a few weeks before having dropped.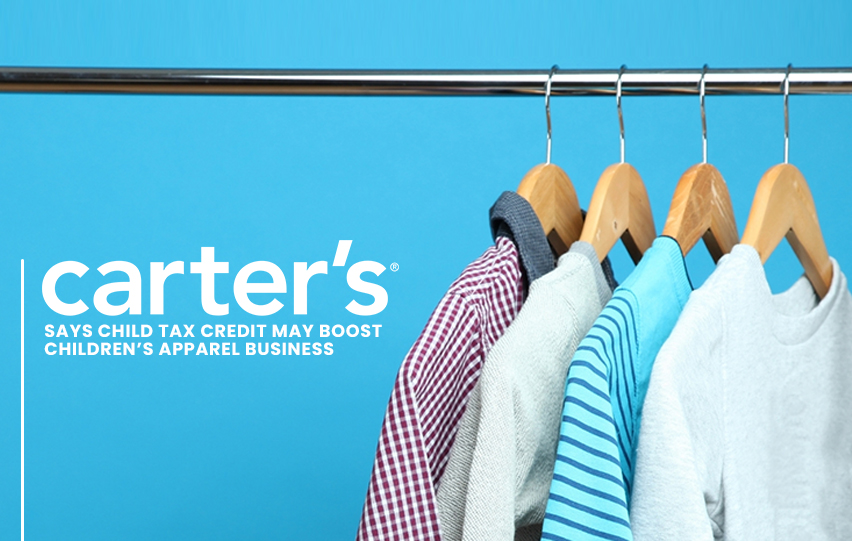 Nonetheless, the new child tax credit's good part is that for the rest of the year, it includes 5 additional payments per month, and early next year, families get extra funds for families when taxes are submitted, as per Casey.
He added that the company will keep monitoring if it helps this year but for families with young kids, it is a significant advantage.
The Q2 net sales of Carter's amounted to $746 million, up 45% annualized. Also, digital sales increased to 38% of retail sales, up from 27% before the pandemic.
The company's quarterly performance exceeded analyst forecasts. Casey said it is because of the structural improvements in the business, such as smaller inventory, more targeted product offers, improved eCommerce skills, and less reliance on advertising.
The business will increase its shop closure strategy in the future, with 100 stores due to close this year, to cut lower-margin locations with less multimodal performance, an initiative that has so far shown to be effective.
Carter's stores near the closed stores continue to show a substantial boost in profitability. Despite the closures, retail sales are anticipated to reach $90 million. The CEO expects the sales to be balanced by a $5 million increase in financial performance.
He also expressed confidence about this year's number of children born in the United States. The Centers for Disease Control and Prevention (CDC) most recent data shows that births are only down 5% so far, contrary to the prediction that the pandemic would reduce births by between 8% and 14%.
Casey said that birth decline may become moderate due to the ongoing government stimulus, particularly the improved child tax credit. This situation would be beneficial to both the country and the business.