The amount of China new loans bounced back in November, rising sharply from stagnant loans in October this year.
New yuan loans last month extended to $197.47 billion, exceeding the expectations of analysts. According to the People's Bank of China, the increase in loans came after the central bank lowered its lending rates. The aim is to increase credit growth in the country, as the economy slows due to US-China trade war tensions.
China is looking at releasing credit to small and medium-sized businesses boost operations and generate a sizeable share in the country's economic growth. However, lending growth isn't enough to flag business confidence.
"November credit data improved, with new loans rising more than expected and total social financing growth stabilizing," said Merchant Securities analyst Luo Yunfeng.
Household loans and mortgages rose by 683.1 billion yuan in November this year. Corporate loans come next, with 679.4 billion yuan loans released. Overall loan increased by 12.4 percent a year prior, a big leap from October's outstanding yuan loans.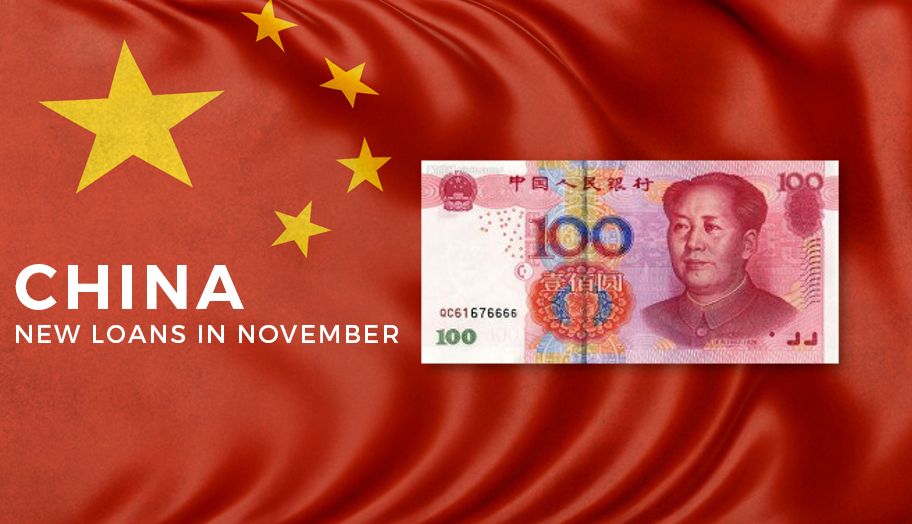 Economic Shakedown
China's economic growth cooled in the third quarter this year, a record-low for 30 years. Policymakers are more cautious with the growth and finding ways to boost downturns. Aside from the slowing economy, there are also fears of a housing bubble and piling debt.
Since the trade war, China has lowered key interest rates past the benchmark rate—a desperate move to boost businesses. Even with cuts on the interest rate, the figure is still significantly higher compared to how much the United States reduced for corporate funding.
Diverging price trends also add to financial risks, with consumer spending inflation jumping higher. Prices of pork doubled but producer prices remained in deflation for five months straight.
China softened the crackdown on shadow lending to ease pressure on private entities.