Chinese automaker BAIC Automotive Group Co. has announced Tuesday it has purchased a 5% equity stake in German multinational automotive corporation Daimler AG, which produces the luxury brand Mercedes-Benz.
The investment, which costs about €2.5bn, is believed to be a way of BAIC to strengthen its partnership with Daimler, which the company has worked in a strategic partnership with since 2003.
"We are very pleased that our long-standing partner BAIC is now a long-term investor in Daimler," said chief executive of Daimler Ola Kallenius. "This step reinforces our successful partnership and is a signal of trust in the strategy and future potential of our company."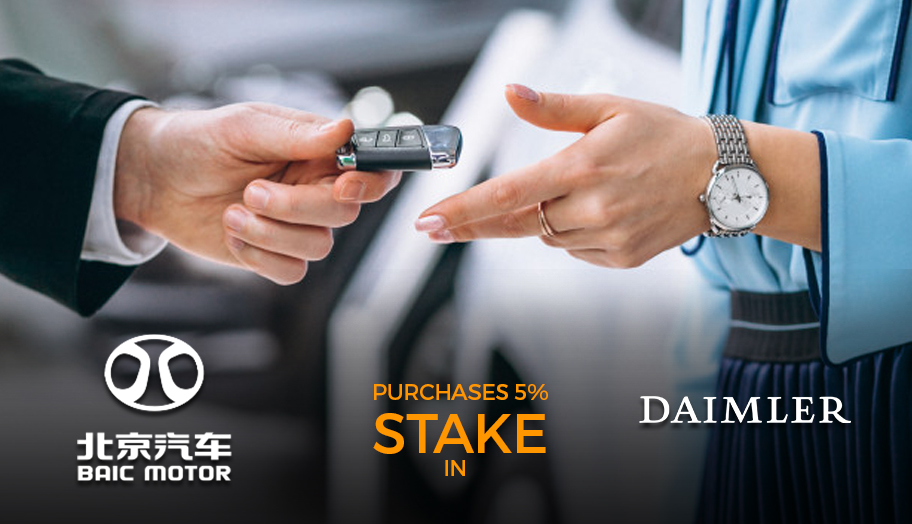 The two companies have already engaged in a joint venture to manufacture Mercedes-Benz automobiles in China in as early as 2005. About eight years later, Daimler took a stake in BAIC's Hong-Kong subsidiary, BAIC Motor. Today, the Germany-based luxury automotive company holds about 10% of BAIC Motor's shares.
Right after the deal, Daimler's shares were reported to have increased to more than 2.5%, while BAIC's listed subsidiaries, which include BAIC Motor Corp and BAIC BluePark New Energy Technology, have increased to more than 3% and 5% respectively.
The high cost of electric car batteries in the market has compelled most automakers to build strategic alliances with Chinese partners and develop affordable zero-emissions vehicles.
Just last year, Chinese carmaker Geely, which owns Volvo Cars and Lotus, acquired a 9.69% stake in Daimler for $9bn. Many analysts believed that the recent move of BAIC is in response to Geely's alliance with Daimler.
"BAIC sees Geely as a threat. The joint venture between Daimler and BAIC is the core of the group's business," said John Zeng, managing director of research group LMC Automotive Shanghai, to Financial Times.
Geely declined to comment on Daimler's recent deal with its rival BAIC. However, the Hangzhou-based automaker reiterated that it was committed to long-term investment and collaboration with Daimler.