Credit and loan company Credit Sesame is getting into digital banking with the launch of its new digital bank account called Sesame Cash. The new offering, which comes as a part of the company's new digital banking service, will focus on helping customers identify good cash management and grow their credit scores.
In a press release, the financial & credit wellness brand said the account will come with a Sesame Cash debit card, with Mastercard as its exclusive card network. Among the new product's features include real-time notifications, early payday option, the lack of monthly fees and overdraft fees, no minimum balance requirement, and free access to over 55,000 ATMs.
"Through the use of advanced machine learning and AI, we've helped millions of consumers improve and manage their credit. However, we identified the disconnect between consumers' cash and credit—how much cash you have, and how and when you use your cash has an impact on your credit health," said Adrian Nazari, Founder, and CEO of Credit Sesame. "With Sesame Cash, we are now bridging that gap and unlocking a whole new set of benefits and capabilities in a new product category. This underscores our mission and commitment to innovation and financial inclusion, and the importance we place in working with partners who share the same ethos."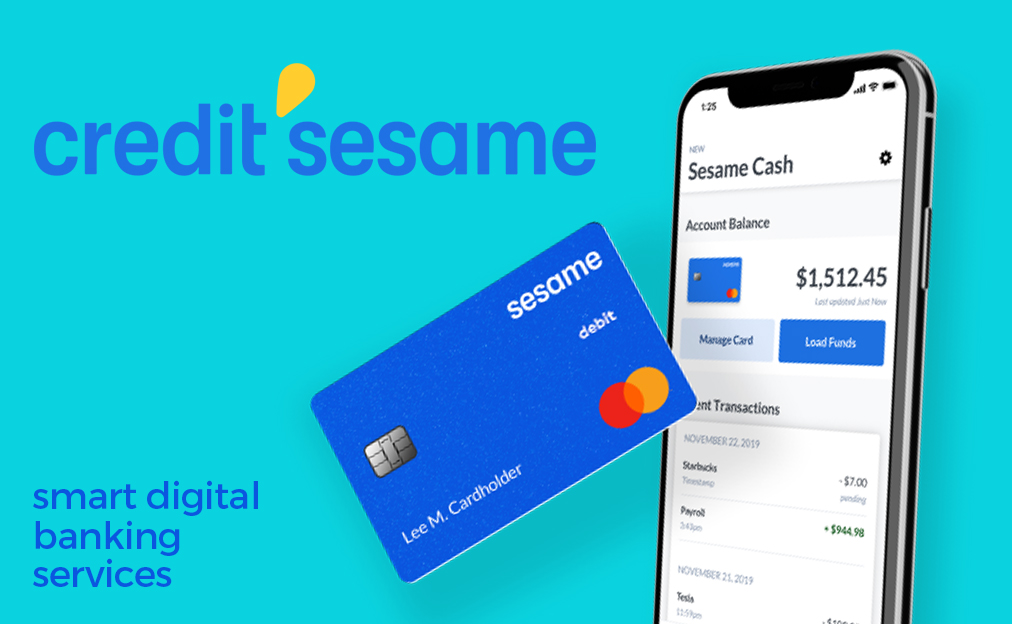 According to the company, an estimated 500,000 new members join Credit Sesame each month, with more than five million members eyeing to avail the new digital banking service offering, as reported by a recent member survey.
Through the said account, customers will be able to manage and optimize their credit and cash by receiving personalized recommendations concerning their finances and repayment ability.
"We are committed to putting the digital economy to work for everyone, everywhere," said Sherri Haymond, executive vice president, Digital Partnerships at Mastercard. "We are pleased to team up with Credit Sesame to enable consumers to achieve financial stability, while also providing the technology and products that best meet their expectations and day-to-day lives."