US-based crypto exchange Bittrex announced Wednesday, Jan 29, that it has secured $300 million in digital asset insurance to protect the cryptocurrency assets held in its cold storage system.
In a blog post, the blockchain technology and cryptocurrency exchange said it had "worked closely" with insurance broker Marsh to obtain coverage from Lloyd's Arch Syndicate 2012 that will fit their specific cryptocurrency needs.
Subject to the full terms, conditions, as well as exclusions, the coverage was reported to be valued up to $300 million in assets and will be used to cover the company's cold storage system against theft or internal collusion.
"Bittrex focuses on doing the right thing by our customers with security at the top of our mind. This insurance coverage provides another layer of peace of mind," said Bittrex CEO Bill Shihara in a statement. "From our institutional customers to hobbyists, we are committed to prioritizing security throughout all of our decisions and forward-looking blockchain technologies."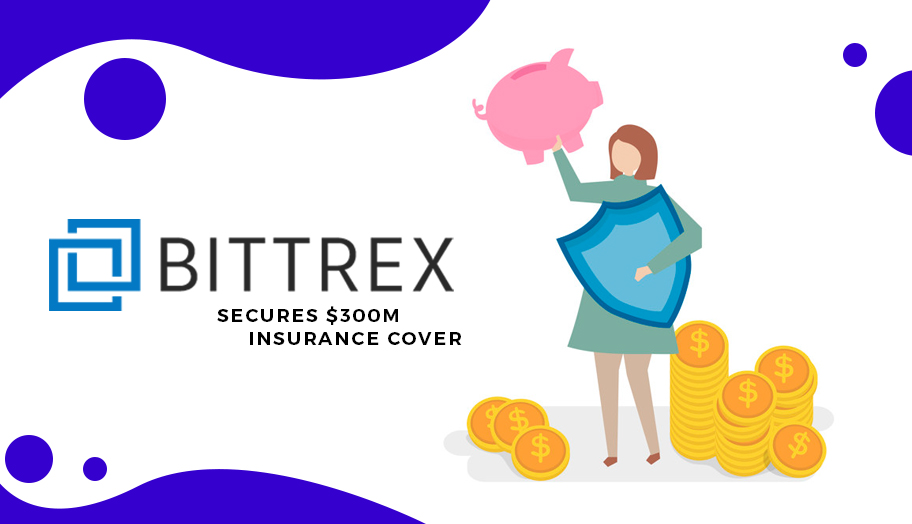 Sarah Downey, co-leader of Marsh's Digital Asset Risk Transfer (DART) team, also added:
"Insurance plays a critical role in the growth and development of any business, including those that work with blockchain technology and digital assets. We worked closely with Bittrex to create a tailored insurance solution to fit their specific cryptocurrency needs. This is the latest example of how Marsh is helping to further advance this burgeoning industry."
Founded in 2013, Bittrex operates as an American cryptocurrency exchange platform designed for digital asset trading. According to the blog post, the company was approved for the coverage due to its successful demonstration of "extensive internal security and compliance protocols."
The move makes Bittrex the latest addition to the ranks of other cryptocurrency businesses that had recently turned to insurance companies to cover up the assets held in their systems. Among these include Gemini, which was reported to have created its own insurance company with a coverage of $200 million to secure its cold storage, and Coinbase, which bagged a total of $255 million to cover up the assets held in its hot storage system.