DBS Group, a Singapore bank, announced on Friday that lending for customers who derive revenue from thermal coal will be phased out. It had pledged to have no connection to the industry by 2039.
The bank's decision was influenced by the growing pressure from the public, investors, and governments to banks worldwide to enter the fight against climate change by ceasing to fund the coal industry.
According to DBS' statement, with immediate implementation, the bank will stop signing up new clients who derive over 25% of revenue from thermal coal operations.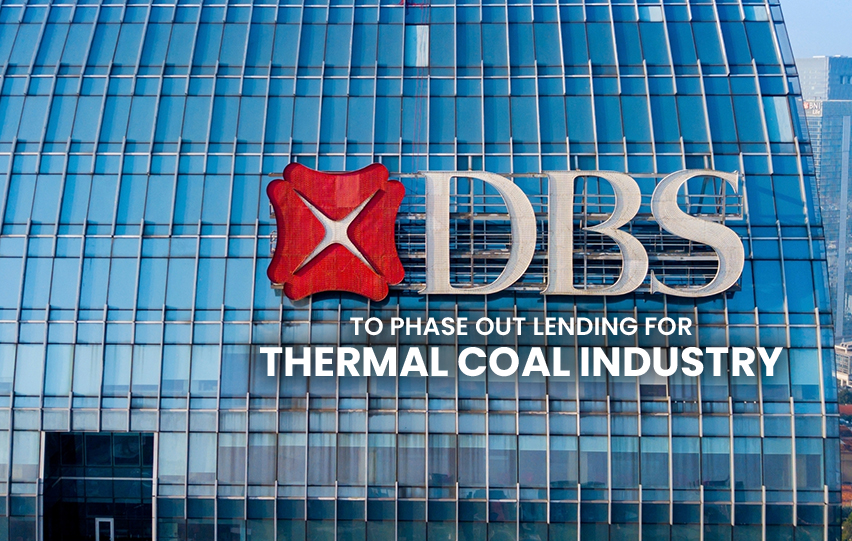 From January 2026, the bank will cease funding clients who derive over half of the thermal coal-related revenue. Exceptions are given to those in renewable energy or non-thermal coal operations.
The bank also stated that it would conduct business with clients on greenhouse gas reduction goals and report on progress in its annual sustainability report.
Tan Su Shan, DBS Bank's Group Head of Institutional Banking, said "Every year counts in the journey towards a low-carbon future and we recognize the increasing need for transition financing to help industries gradually navigate away from brown to green."
"We have upped the ante on financing projects by leading energy players in the region with the aim to scale the reach and supply of renewable energy in the near future." said Tan.
The bank said on Friday that its contribution to renewable energy ventures rose to $4.2 billion last year, up from S$2.85 billion in 2019.
Japanese banks, which are among the largest lenders to coal power companies in the world, are reducing their exposure as well. Major financial groups, including Japan's Mizuho Financial Group and Sumitomo Mitsui Financial Group, have declared plans to reduce coal financing.
In recent months, banks all over the world have made similar commitments to reduce thermal coal lending.