A new filing by the U.S. Department of Justice showed that the two-year counsel investigation on the Russian influence to Trump's campaign way back in 2016 election cost $32 million.
The National Interest reports that Robert Mueller has a team of 34 people directed to crimes, with 25 of it Russian nationals and some Trump associates. According to the DOJ report, the investigation from October 2018 to May this year cost roughly $6.5 million, with a separate $4.1 million for a special counsel in Mueller's office. Another $2.5 million was also spent to provide compensation and benefits to counsel prosecutors.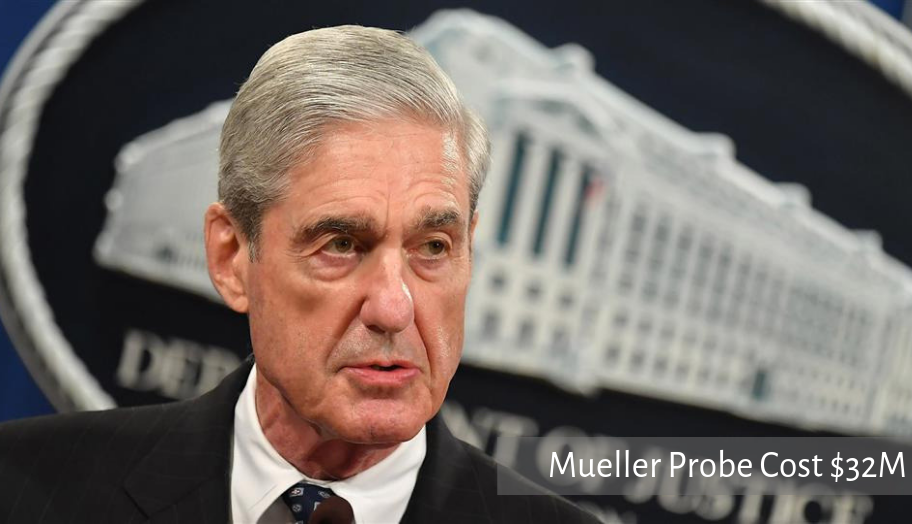 The $31.7 million expenditure was wrapped by Mueller with a 448-page report detailing Russian interference in the 2016 elections but finding out no conspiracy between the Russian government and President Trump's campaign.
More than benefits and compensation, another category which Mueller's team had a huge expenditure includes communication, rent and utilities with $3.1 million allocated. Travel and personal transportation cost about $1.6 million.
Given the large expense, the Republicans called the investigation a 'waste of time and resources.' Meanwhile, President Donald Trump said that it was a 'witch hunt.'
In Trump's tweet, he said, "When will this illegal Joseph McCarthy style Witch Hunt, one that has shattered so many innocent lives, ever end-or will it just go on forever? After wasting more than $40,000,000 (is that possible?), it has proven only one thing-there was NO Collusion with Russia. So Ridiculous!"
Mueller brought more than 100 court charges to Russian firms and its 34 employees, which also include Trump's advisers. The investigation for these charges lasted for two years and used millions in Federal funds.
DOJ released the statement expenditures between six and a half months. The final report came out a total of seven months and 19 days.