Deutsche Bank, one of the world's leading financial service providers, announced Thursday, Sept 19, it has acquired a 4.9% stake in German-based fintech Deposit Solution.
According to CNBC, the recent deal makes Deposit Solutions become the second among Germany's largest fintech unicorns, valuing around 1 billion euros ($1.1. billion). In a press release, Deutsche Bank said its objective is to benefit from the German-based company's expected growth in valuation.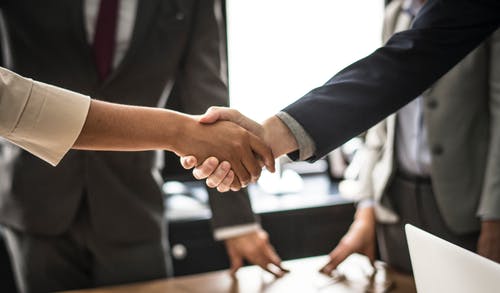 "We have been investing in our capabilities to also operate as a digital platform for a considerable length of time," said Karl von Rohr, President of Deutsche Bank. "In the digital age, the only players who will maintain client contact are those who can offer the best products, even if they are provided by third-party vendors. Deposit Solutions has the right infrastructure to enable this in the important business segment of fixed-income deposits. We are looking forward to growing the business with such a strong and reliable partner."
The recent deal is not the first engagement between the two companies. Since 2017, Deutsche Bank, using technology supplied by Deposit Solutions, had introduced a savings product called "Zinzmarkt" to its customers. With the said service, Deutsche Bank customers can access fixed-term deposit products from third-party banks that pay higher interest.
In the same release, Tim Sievers, CEO and founder of Deposit Solution, also shared his delight with the said acquisition.
"With our open banking platform, we are building the infrastructure for the deposits business of the future. The investment of Deutsche Bank is a milestone for us in two respects. Firstly, the expansion of our platform to include other Deutsche Bank businesses in Germany and abroad will help us grow even faster. Secondly, for the first time a client of ours becomes a shareholder of the infrastructure they use," the CEO explained.
Both companies agreed not to disclose details about the volume of the investment.