Deutsche Bank recently announced it would exit global sales and trading of equities and reduce operations of its investment banking. It will also cut down 18,000 jobs by 2022.
The bank announced the move is part of its massive restructuring program that aims to reduce around EUR 17 billion ($19 billion) over the next years.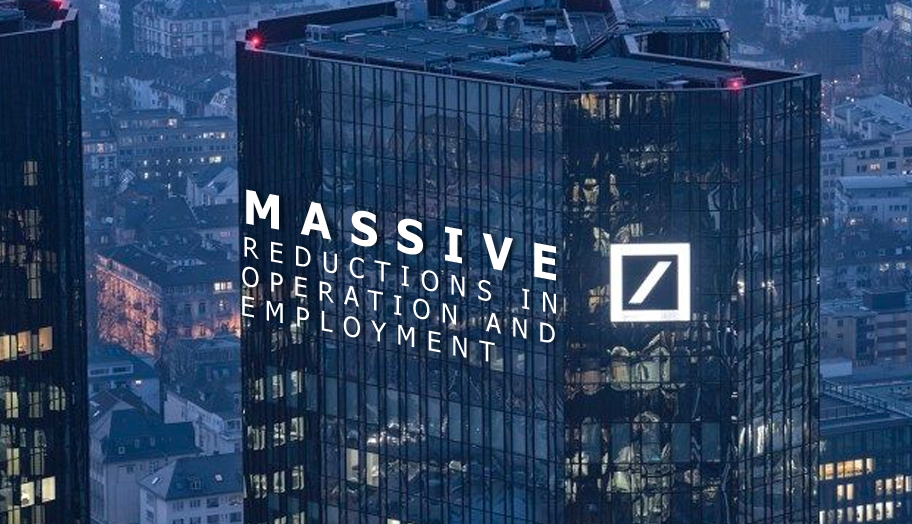 The German bank expects its restructuring plan to cost EUR 7.4 billion ($8.4 billion) by the end of 2022. Analysts anticipate the lender will report a net loss of EUR 2.8 billion ($3.1 billion) in the second quarter of this year.
Deutsche Bank's came up with its decision to slash down its investment banking arm two days after Garth Ritchie, its investment bank chief, stepped down.
The lender's board recently met to smooth out and complete the restructuring plan. Christian Sewing, the bank's CEO, had disclosed "tough cutbacks" during a May shareholders' meeting.
The bank's shares have surged 16% over the past month, recovering from an all-time low in early June after Sewing's cutbacks announcement. But the decline for some years is seen in a current share price of EUR 7, compared to EUR 112 during its peak before the crisis.
Deutsche Bank once aimed to compete with U.S. big banks on Wall Street. However, scandals, massive fines, and investigations that started from the financial crisis and other issues in these past years have hit the lender.
The significant drop in share price has reflected the bank's series of scandals. Many of these issues are related to failures in anti-money laundering efforts, together with the collapse of merger talks with Commerzbank, another German bank. This development could have eased the pressure to slash off its investment banking. A source said the talks collapsed in April following a lack of support for a merger within Deutsche.