The shares of Tesla have doubled in the last three months, paving the way for its chief executive Elon Musk to earn his first $346M pay package.
Last Monday, Jan. 13, Tesla's stock crosses a $500M mark for the first time, leading to a market valuation of $95 billion. The record-breaking stocks run-up went to 30 percent this 2020, a figure that is triple the value since early June 2019.
The electric vehicle maker hits one of its most aggressive growth due to sales and earnings, and it just needs to reach an average of $100 billion for the first half of this year.
Elon Musk owns 34 million of the company's shares and another 4.5 million options. Given this amount, he practically controls about 22 percent of the company. Elon's projected pay package allows him to purchase another 20.3 million shares, including a block of 1.7 options.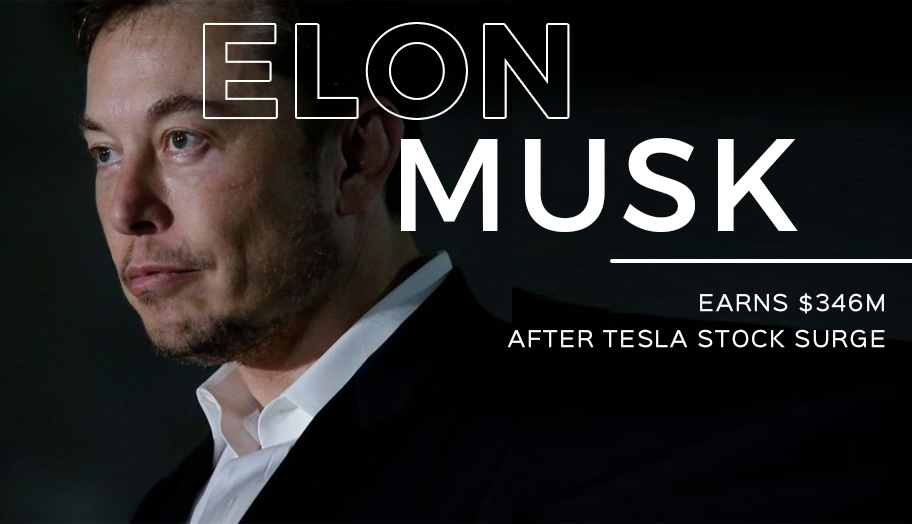 Tesla did not commend on Musk's first pay package, the board defended the chief executive for earning huge from the stock top-up. In 29018, the board unveiled the pay package, turning the table for both the shareholders and the company.
"We believe Tesla has a unique opportunity to continue delivering stockholder value. Our aspirations may appear ambitious to some, and impossible to others, and that is by design. We like setting challenging, hard-to-achieve goals for ourselves, and then focusing our efforts to make them happen," said the board statement.
The board also added that Musk was able to achieve the company goals and 'stretch out possibilities.' Additionally, since 2012, Musk was able to lay out the goals and hit almost 90 percent of everything, resulting in 4.5 million options he currently holds.
If Tesla achieves its final profit target in August 2022, Musk can get additional 527,000 options under the pay package.