Elon Musk's very own Tesla announced Monday, February 8, 2021, that it has purchased $1.5 billion worth of cryptocurrency via a filing with the Securities and Exchange Commission (SEC). Following this, the company said that it may accept bitcoin payments in the future for its cars.
After Tesla bought $1.5 billion worth of bitcoin, The Guardian states that its price went up by as much as 14%, with each coin priced at $43,500. This saw a 300% increase from the previous year when it was thrust into the limelight as part of the mainstream currencies.
Apart from the rising prices of the cryptocurrency, shares of Musk's Tesla also rose by 2% come Monday morning, reports CNBC.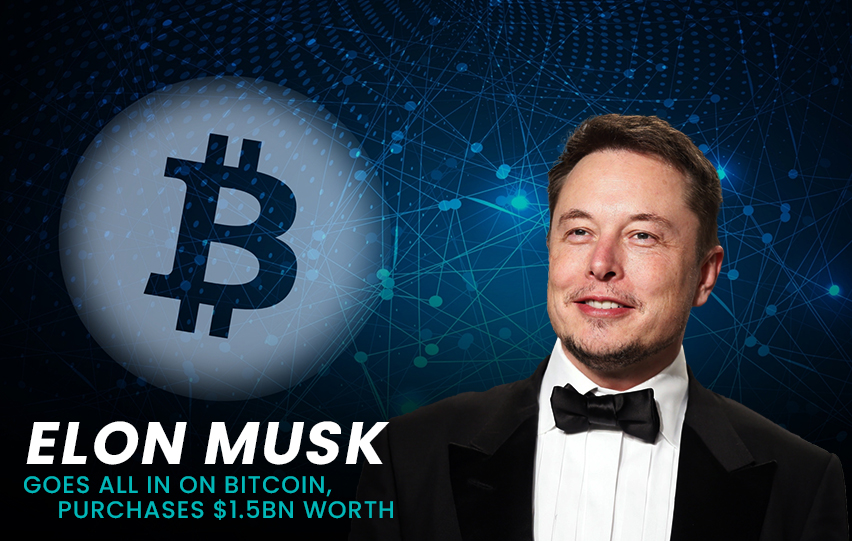 The shares held by Tesla in the said cryptocurrency amount to approximately 8% of the total assets, including cash and liquid ones, said The Guardian. In total, it had around $19 billion worth of cash and liquid assets at the end of last year.
The decision to purchase cryptocurrency comes as Tesla seeks to uphold its new investment policy to "provide us with more flexibility to further diversify and maximize returns" in order to provide means for the firm to invest cash in "alternative reserve assets including digital assets."
After the disclosure to the SEC, the company said that it might accept bitcoin as payment for its cars and products in the future. However, Tech Crunch states that the firm also acknowledges the current limitations and laws in place, which may limit such possibilities.
Apart from bitcoin and helping boost its track, Musk has made his stance regarding cryptocurrency known in his social media platform Twitter.
In the past, he has voiced support for both bitcoin, and just recently, dogecoin. Dogecoin uses the image of a Shiba Inu dog meme as part of its logo. After Musk tweeted about this, the price reportedly rose by 50% on February 4, reveals The Guardian.