EP Wealth Advisors, an investment advisory and financial planning giant, announced Wednesday, Oct 16, it has acquired the San Francisco-based investment management firm, CPIC International.
In a news release, the California-based RIA disclosed that the transaction was completed on October 14, 2019, marking the second acquisition of the company in its effort to strengthen its regional footprint in the greater San Francisco area this year.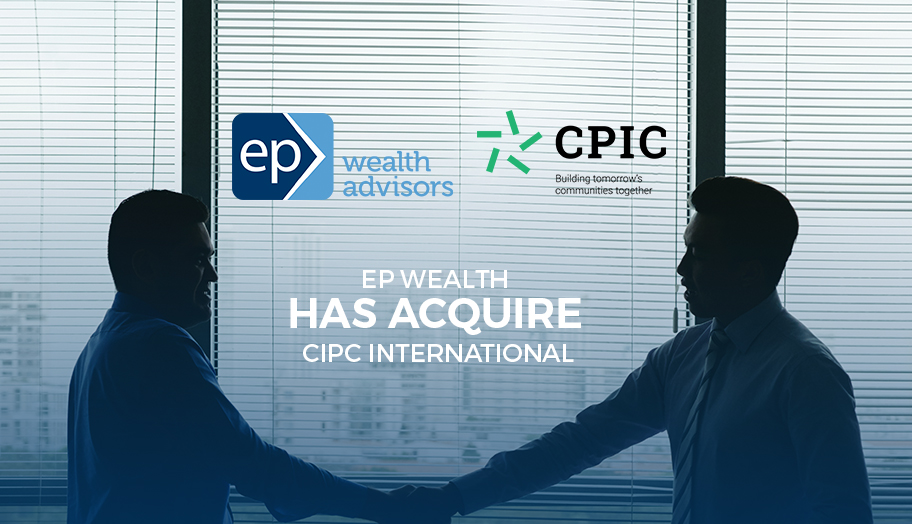 "With its attention to client service, customized offerings and dedication to developing trust, CPIC embodies many of the characteristics central to our philosophy," said Patrick Goshtigian, CFA, President, and CEO of EP Wealth. "Our team continues to seek opportunities that will fortify our offerings for clients and extend our geographic reach. The acquisition will enhance our investment management expertise and build on our momentum in the San Francisco area with a partner who shares our vision."
Based in San Francisco, the CPIC works as an investment management firm that provides specialized financial services and portfolio management. Under the new arrangement, Diane Jakubowski, co-founder of CIPC, will assume the role of Senior Wealth Advisor at EP Wealth, while Thomas Bonomo, another founder of the firm, will take on the role of Business Operations Manager at EP Wealth.
"Our clients value the personalized approach and comprehensive investment solutions we provide. We strive to serve as the best possible partner to our clients, and we recognized the need to expand our depth to fulfill this commitment," said Jakubowski. "EP Wealth has committed to large-scale investment management resources that include technological tools and client-centric resources. The partnership opens doors to new financial planning services for our clients to meet their financial goals."
The transaction is expected to raise EP Wealth's assets under management by about $110 million and provide 55 additional new clients to its roster. The value of the transaction was not disclosed.