The government of Ethiopia recently passed a law that will enable Ethiopian in other parts of the world to invest in the country's financial services industry. Quartz Africa reports that this move will open up the country's industry which has been dominated by state-owned institutions.
Opportunities to place capitals, buy stocks or establish businesses related to banking and finance are now available to Ethiopians in the diaspora or those who are now nationals of other countries. Ethiopia does not allow its citizens to take dual citizenship.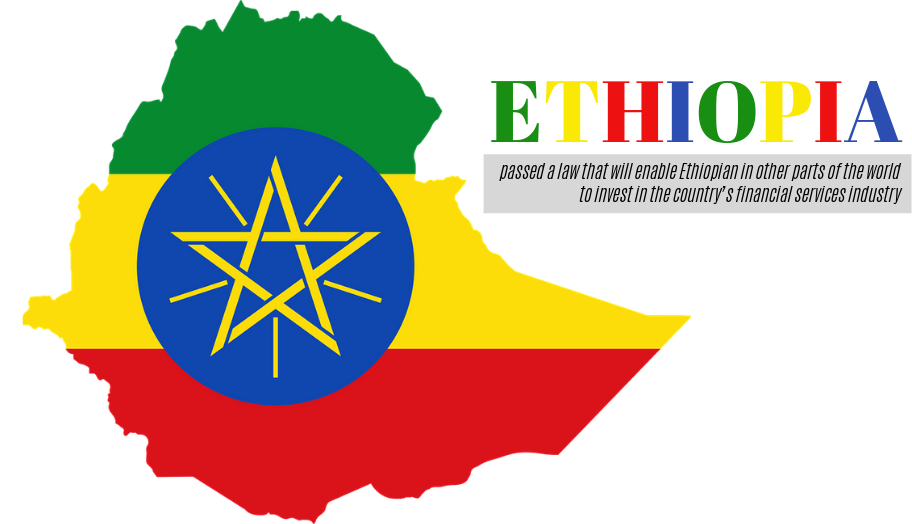 The announcement was taken positively by Ethiopians in the diaspora. It is also expected to have a positive impact on the country's economy, especially as there are almost 5 million Ethiopians around the world. This number also includes Ethiopian residents of the country bearing foreign nationalities.
In fact, some Ethiopians in the diaspora have already expressed interest in investing in the finance sector. Black Rhino managing director Mimi Alemayehou said that she is "keen to invest." She has also communicated with other Ethiopians who are interested in funnelling capital toward the country's financial industry.
According to the report, this move is also consistent with the government's push towards a more liberal economy. In the past months, the Ethiopian government announced its decision to privatize State-owned telecom firm, Ethio Telecom.
These moves toward liberalization are being pushed since Prime Minister Abiy Ahmed took office. However, Ethiopia's central bank said that this can take a few years to be successfully implemented.
Many individuals perceive this as a "test trial for [the] eventual full liberalization" of the country's industries. Meanwhile, economist Ephraim Kebede said that they will not know the full effect of this bill until it happens. Kebede also warned would-be investors against combining economic and political agendas.