The European Central Bank is preparing for the possible economic fallout amid the novel coronavirus (NCOV-19) outbreak, offering liquidity to businesses.
Many central banks around the globe are put under pressure to support the growth of businesses in the midst of the weakening demand due to travel restrictions. In addition, the supply chain disruptions are all suffering because of the decline in sales.
In this regard, the regulators came up with the measure, targeted longer-term refinancing operation (TLTRO) to cut rates on lending products. While there is a final decision on the scheme, preparatory work is already in action.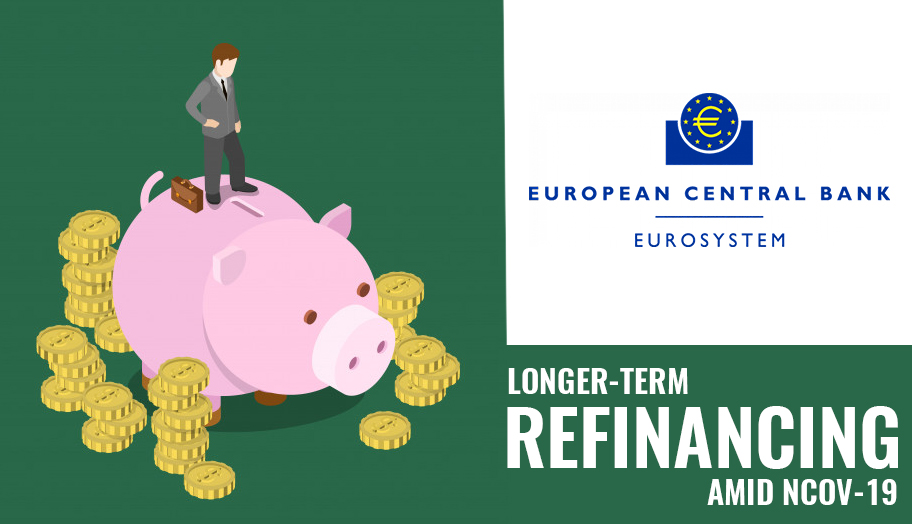 In Europe, ECB vice president Louis de Guindos said the bank is conducting close monitoring on the rates and movements. They remain vigilant and are considering the latest data available. However, Guindos also warned about the impact of area imports to euros, citing disruption of operations as the culprit. 
"In any case, the Governing Council stands ready to adjust all its instruments, as appropriate, to ensure that inflation moves towards its aim in a sustained manner," said Guindos in a speech made in London.
Currently, the deposit rate of ECB is at a historic low of 0.5 percent, as the central bank embarks on a sustained program to ease purchasing assets at a monthly rate of $22.25 billion.
In the United Kingdom, Bank of England governor Mark Carney said the bank is 'closely monitoring' the situation and will follow necessary steps to ensure financial stability in the UK. Currently, the main interest rate in the UK is at 0.75 percent.
On the other side of the world, US Federal Reserve chairman Jerome Powell issued a statement that US' economy remains strong despite the risks of the NCOV-19 outbreak. "We will use our tools and act as appropriate to support the economy," added Powell.