The European Investment Bank (EIB) recently announced that it is planning to stop funding new projects that rely on fossil fuels by the end of 2020.
The EU's lending arm said that it is on its way to phasing out support to energy projects that were "reliant on fossil fuels." The covers oil and gas production, infrastructure dedicated to processing natural gas, and power generation based on fossil fuels.
The Luxembourg-based lending arm of the European Union aims to step up its support for clean-energy projects. This move comes as the EU crafts more stringent policies to counter the more frequent heatwaves, storms, flooding, and other natural disasters linked to global warming. Environment scientists say coal, oil, natural gas, and other forms of fossil fuels the leading contributors to climate change.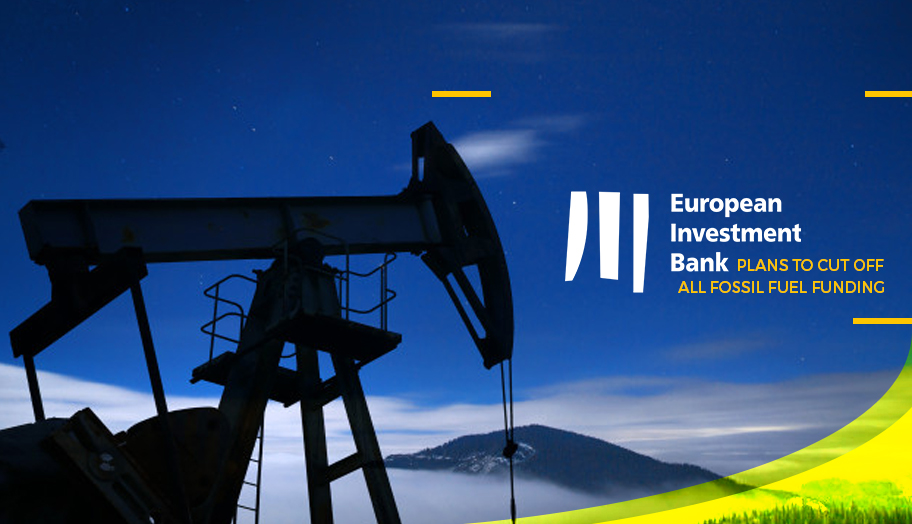 The EIB, which has invested heavily in the energy sector over the past decades, aims to play a more substantial role in promoting low-carbon technologies. This initiative comes as its support for EU's push to enact the landmark 2015 United Nations agreement to fight global warming after the U.S. abandon its membership on the accord.
The bank said its long-term investments would be aligned with the Paris Agreement. The deal on climate change signed by different countries targets to limit global heating at 1.5 degrees Celsius above 1990 levels by slashing emissions of greenhouse gas.
The incoming president of the EU's executive arm, European Commission, Ursula von der Leyen, pledged to convert some units of the EIB into a "Climate Bank" targetting to issue 1 trillion euros ($1.1 trillion) of investment over the coming decade.
According to the bank, it's funding of climate-action projects reached 16.2 billion euros last year or 30% of its lending.
In the new lending plan, the bank vowed to form an "energy transition package" that would provide additional support for EU countries or regions. The jurisdictions include those in formerly communist eastern Europe, which are still dependent on fossil fuels. EIB is set to discuss the plan in September.