Former Malaysia Prime Minister, Najib Razak, reportedly used two credit cards to spend more than $800,000 in jewellery. Following this, Razak had been accused of stealing Malaysian sovereign wealth, with a case hearing observed last Monday, July 15, 2019.
Visa and Mastercard platinum accounts were used, reports Straits Times. Both Najib and Rosmah face multiples charges.
Excessive Display of Wealth
In the recent case hearing, Malaysian court hears that the ex-prime minister spent 3.3 million Malaysian Ringgit at Swiss jewellery company in Italy named De Grisogono. According to The Guardian, the jewellery bought amounts to $803,000.
Besides jewellery, the cards were also used to purchase goods from a Chanel boutique in Hawaii, costing 466,000 Malaysian Ringgit ($108,000). The same credit cards have also been used in the Shangri-La Hotel in Bangkok, costing 127,000 Malaysian Ringgit.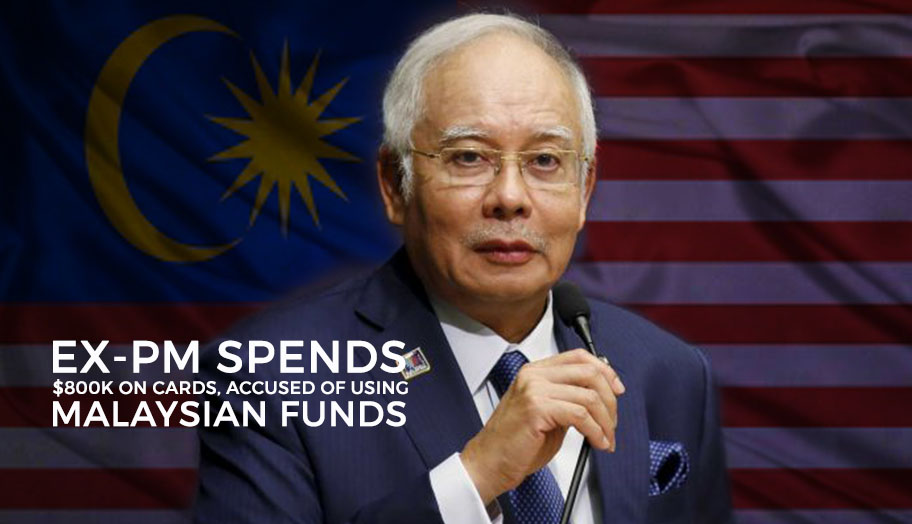 Fund Misuse Leads to Government Downfall
Based on the report released by Straits Times, Najib Razak's misuse of Malaysian funds greatly contributed to the government's downfall in the 2018 elections. After failing to secure a position in the government and being ejected from his seat, Najib was arrested, with trials having started in April 2019.
Under the former leader's regime, his administration was allegedly able to embezzle more than $4 billion. The multi-billion fund was used for filmmaking purposes, as well as luxurious yacht purchases, real estate buys, and celebrity gatherings state The Guardian.
In Defense of Credit Card Spending
In numerous reports surrounding the issue, the ex-leader said that his credit card expenditures were made for official government purposes. In a Facebook post dated Monday, Najib wrote, "This expenditure is for a gift to a senior member of the royalty of a government and their entourage that has good relations with our country."
In addition, the former leader justified his credit card spending, saying that "It is a norm to give gifts to leaders of other governments."