FamPay, a fintech startup based in Bangalore, revealed that the company had secured $38 million in a Series A funding round headed by Elevation Capital.
It is one of India's largest Series A funding rounds because of the amount of the new investment. FamPay was in negotiations for a new funding round with Elevation Capital.
The funding round included existing investors such as Sequoia Capital India, Global Founders Capital, and Y Combinator, and new investors Greenoaks Capital and Rocketship VC.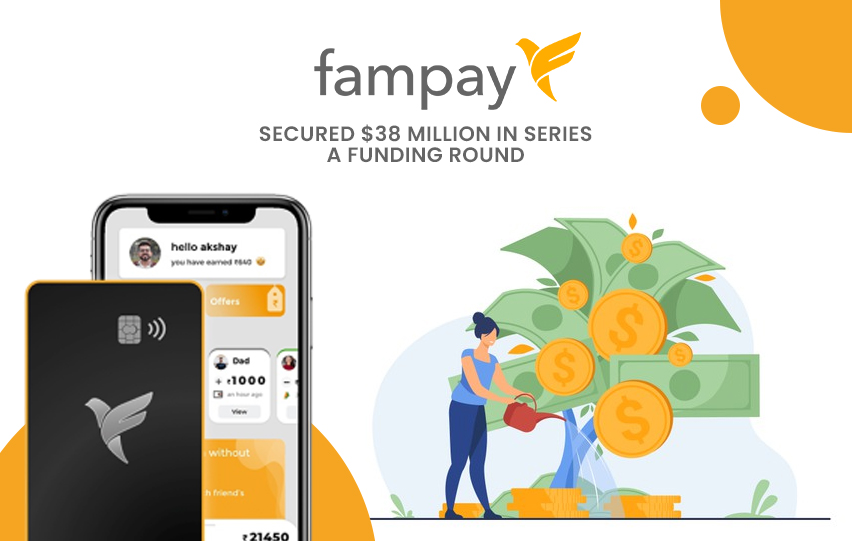 The company has reached more than 2 million registered users. It intends to utilize the new funds to grow its user base and product lines. Moreover, it is also recruiting engineers and searching for candidates to be part of its leadership team.
FamPay is a platform that allows teens to transact payments both online and offline. It was founded by Sambhav Jain and Kush Taneja, graduates from the Indian Institute of Technology, Roorkee in 2019.
According to Jain, the startup's purpose is to educate teens on financial literacy since teenagers have limited opportunities for opening a bank account in India. FamPay claims that it is using gamification to create money education entertaining for teenagers.
In the United States, teenagers commonly work in establishments, like restaurants, convenience stores, and more, and learn how to manage money at an early age. However, it is not applicable in India.
According to Mridul Arora, an Elevation Capital partner, there is yet no company in India trying to tackle access problems to financial services for teens.
FamPay offers an app to teens so they can process online purchases. The app can also make plastic cards, the first numberless card in India, used for physical transactions.
Parents' approvals were obtained in this action. Parents may deposit funds into their children's FamPay accounts and monitor major purchases.