London-based digital finance app Revolut recently announced a partnership with Visa for its international expansion program.
The fintech will use Visa's network global footprint to expand in 24 new markets, for a total of 56 around the globe. Revolut also has existing deals with Mastercard in Europe, however, for this expansion plan, the company chooses Visa because it plans 'to see 75 percent of all Revolut cards to carry Visa branding.'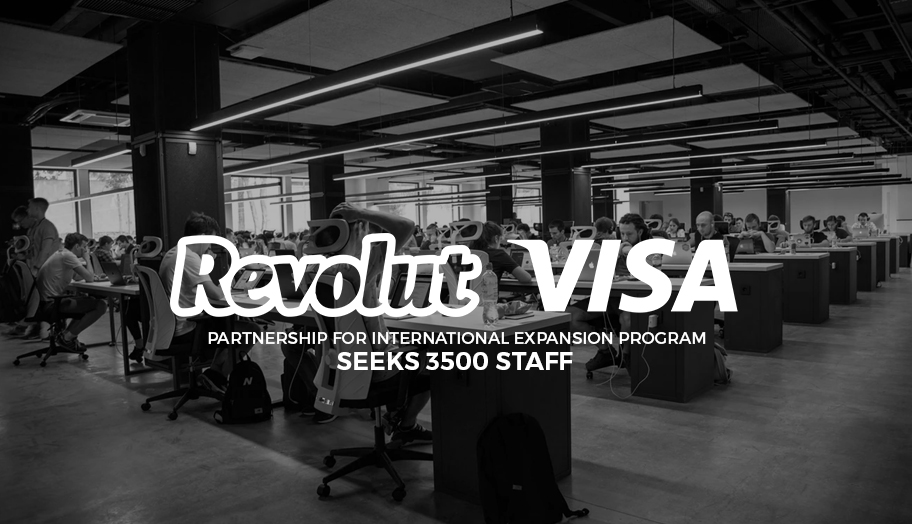 Because of the expected growth, the fintech company sees the need for more staff. It plans to hire about 3,500 new employees that will operate on new offices that will be built.
"We are excited to build upon our existing collaboration with Visa, the world's leader in digital payments, which will bring to life our shared vision for seamless, innovative payment experiences," said the company in a statement.
Last year, the company raised a $250M funding in less than 36 months, led by Hong Kong-based DST Global and a couple of investors. This funding adds up to Revolut's total valuation of $1.7 billion.
Because of the massive growth, the company decided to expand rapidly, partnering with digital payments leader, Visa, to offer more control and flexibility for its customers. According to Revolut, its agreement with Visa will 'offer even more innovative features' that its European customers are already reaping for years.
The company was founded in 2015 and since then, it has attracted investors because of its appealing foreign exchange services, stock, crypto brokerage, and peer-to-peer payments. In the mobile app, Revolut was able to present monthly spending breakdowns, providing spending notifications as well as budget for individual categories.
In addition, the company made it possible to instantly send and request money for free, with a tap of a button. The app also helps split the bill at restaurants and bars.