Finance of America Holdings LLC, a renowned national lending firm, recently partnered up with FarmOp Capital to acquire shares in the field. The strategic partnership comes after addressing the agricultural sector's need for more lending facilities to the farming and agricultural sectors.
Based on the press release by the company, "the shift to larger non-owner operated farms has created a lending void in agriculture. This is due to the increased working capital needs of the operator but with a lighter balance sheet."
Following this, Finance of America intends to fill the void by venturing into the field and creating Finance of America Farm Finance LLC. Under this, the company hopes to provide more working capital loans as well as "offering innovative products to a new customer base," says UFG Holdings president, Patricia Cook. UFH Holdings is the parent company of Finance of America.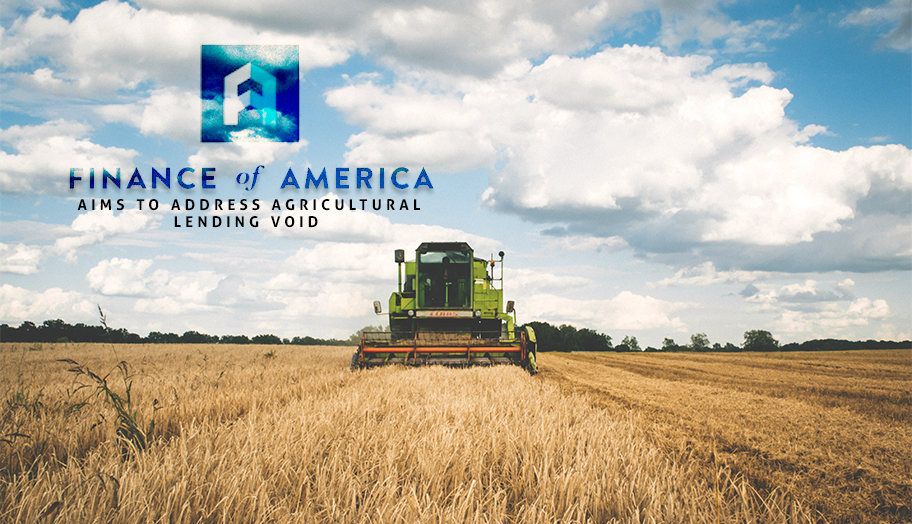 Future of Farming
In a statement from AG Professional, Keir Renick, co-founder and chief financial officer of FarmOp, states that the industry expects farmers to opt for a renting route to prevent credit risks in the long run. Under the company's new initiative, they would reportedly cater to an increasing number of farmers who are simply operating on the land rather than owning and buying it.
Following this, Bill York, chief executive officer of FarmOp notes that their partnership with Finance of America will serve more farming customers and by extension, the "broader ag lending landscape."
Wider Reach
According to the article by AG Professional, the joint venture will initially make its services available to 19 states. These include Arkansas, Illinois, Indiana, Iowa, Kansas, Kentucky, Louisiana, Michigan, Minnesota, Mississippi, Missouri, Nebraska, North Dakota, Ohio, Oklahoma, South Dakota, Tennessee, Texas, and Wisconsin.
AG Professional reports that over time, the lending firm plans to expand its services to 30 states.