Financial technology lending firm, Social Finance (SoFi) announced Thursday, January 7, 2021, that it aims to go public via Chamath Palihapitiya-backed company Social Capital Hedosophia Holdings Corp V (SPAC). The partnership is valued at approximately $8.65 billion.
The deal is slated to provide the San Franciso-based online lender with up to $2.4 billion in proceeds, reports Reuters. The decision to go public stems from the conditional approval is secured from the national bank charter from United States regulators back in October 2020.
According to the Reuters news site and its interview with SoFi's chief executive officer Anthony Noto, the fintech company went public with a merger with SPAC because it provided stability to the firm and it valued the capacity to make financial projections with its investors.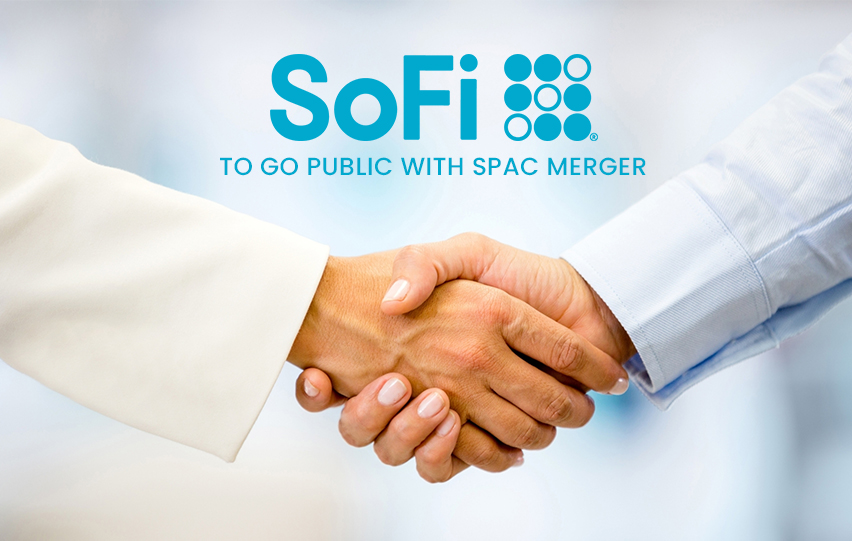 In a statement, Noto said, "Our goal is to build a one-stop financial platform and our diversified products can help us navigate both a high interest and low-interest environment."
The same sentiments were echoed by Palihapitiya who said "What I did was systematically try to future out what was broken in banking, and try to figure out which company was the best representative of the solution people wanted. SoFi was the top of the list when I looked across all the companies."
As of writing, CNBC states that SoFi was last valued at a whopping $5.7 billion in the private market. It has since successfully garnered funding and support from the likes of SoftBank and Peter Thiel.
Founded in 2011, the company first launched its firm in the aftermath of the 2008 financial crisis in the United States. It has primarily offered student loan refinancing as well as stock and crypto trading options, among other personal loan and mortgage offerings.
Following the news of the merger, CNBC revealed that SoFi stocks soared that very same trading day last Thursday. Its price per share reportedly sold up to $19.17 each and closed with a 58 percent high for the day.