Fintech company FNZ has won a deal to acquire fintech vendor GBST for $269 million, beating other bidding competitors Bravura and SS&C.
According to a report from CRN, FNZ will acquire 100% of GBST shares for $3.85 per share. This represents a 94.9% premium to the undisturbed closing price of the company's shares on April 11.
The agreement was made three months after Bravura Solutions first approached GBST with an offer of $2.50 per share, which later increased to $3 per share. Months later, US-based fintech company SS&C Technologies entered the bidding war and offered $3.25 per share, which eventually raised to $3.6. On Monday, July 29, the GBST board unanimously recommended that the shareholder vote in favour of FNZ's deal in the absence of a superior proposal.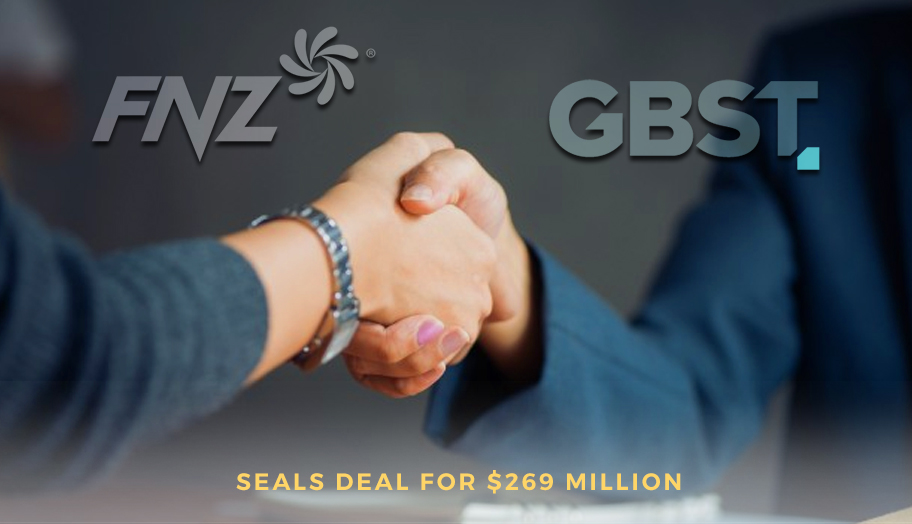 "We are pleased to have now entered into a binding agreement for FNZ to acquire GBST at $3.85 per share on terms acceptable to the Board. FNZ's offer represents a significant premium and provides a high degree of certainty of value for our shareholders through the cash offer and limited conditionality," said GBST Chairman Allan Brackin.
GBST is a fintech services provider based in Brisbane. It currently oversees a number of UK investment platforms, such as AJ Bell, Aegon, and Novia.
"GBST has well-established products, talented employees and deep relationships with major financial institutions in Australia and internationally," said Adrian Durham, FNZ managing director. "We look forward to working with the company to expand its product and service offering in both wealth management and capital markets, aligned with our global mission of improving investment and retirement outcomes for all people," he added.
However, although the GBST board has already endorsed FNZ's latest offer to shareholders, the Brisbane-based company is still trading higher than the offered price. This could suggest that some GBST investors expect that previous bidders will be returning with superior offers.