Former MY minister Datuk Seri Ahmad Zahid Hamidi and wife Datin Seri Hamidah Khamis were accused of laundering the country's finances under their four combined credit cards. A witness, Yeoh Eng Leong, confirmed the former's financial expenses during the trial before High Court Judge Lawrence Sequerah.
Zahid is being tried for criminal breach of trust, corruption, and money laundering reports the New Straits Times. Funds obtained by the Zahid were supposedly directed to Yayasan Alkalbudi, a charity foundation in Malaysia.
Despite charges being filed against Zahid, the former Malaysian minister maintained his stance. In the previous sessions held in court on October 19 and December 14, 2018, Zahid reportedly pleaded not guilty.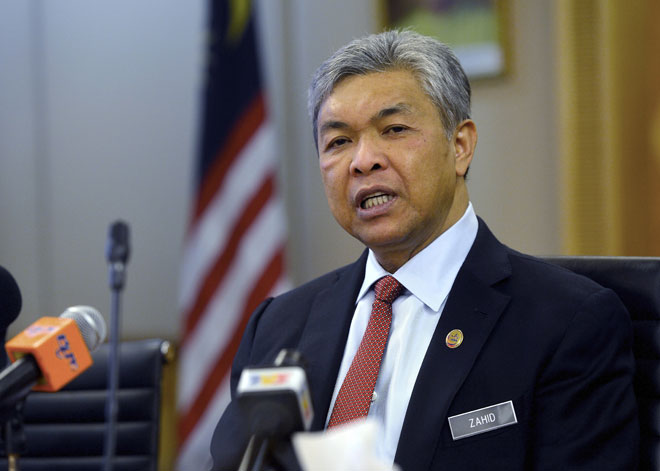 According to Malay Mail, the husband and wife tandem had a combined total of four credit cards with a total spending limit of RM250,000. The credit cards were reportedly used between November 2013 to January 2016, with purchases at luxury brands and boutiques around the globe. Some of the designer names filed under the couple's purchases include Giorgio Armani and Louis Vuitton.
The New Straits Times states that the purchases made by the couple under the four Ambank credit cards came from Australia, Hong Kong, Italy, South Korea, Ukraine, the United Kingdom, and the United States. There were also purchases made in Indonesia, Vietnam, and Taiwan. Spends filed under Zahid and his wife's credit card usage range from supermarkets, department stores, eateries, hotels, and many more, notes Malay Mail.
Testifying in court is senior vice president of Ambank, Yeoh Eng Lee. According to the statements read out in court, Yeoh says that "[he] find[s] that all or at least one of the cards were used actively for retail transactions in Malaysia and overseas." In addition, Yeoh revealed that "card payments were frequent but not always on time. This resulted in several late payment charges being imposed on the cards."
Trial for the misused funds and the excessive money laundering will continue under Collin Lawrence Sequerah.