Paris-based startup LumApps announced Tuesday it has secured a $70M funding commitment from multiple investors in its Series C funding. The round, which brought the company's total raised to $100M, was led by Goldman Sachs Growth, with participation from Bpifrance via its Growth Fund Large Venture, Idinvest Partners, Iris Capital, and Famille C.
"It's crucial for companies today to connect and engage all of their employees, and that can only happen when they have a way to centralize all communications, workflows, and applications. It's incredibly gratifying to play a part in seeing our customers unleash such levels of productivity, and this investment represents our commitment to their success. We are tremendously grateful to our customers and, of course, my co-founders and team for making this all possible. We look forward to another year of exceptional growth," said Sébastien Ricard, CEO of LumApps, in a statement.
According to the firm, the new capital will be used to fund "R&D investment with a particular focus on Artificial Intelligence and Machine Learning," develop new product integrations, expand into new markets, broaden its team and support potential acquisitions.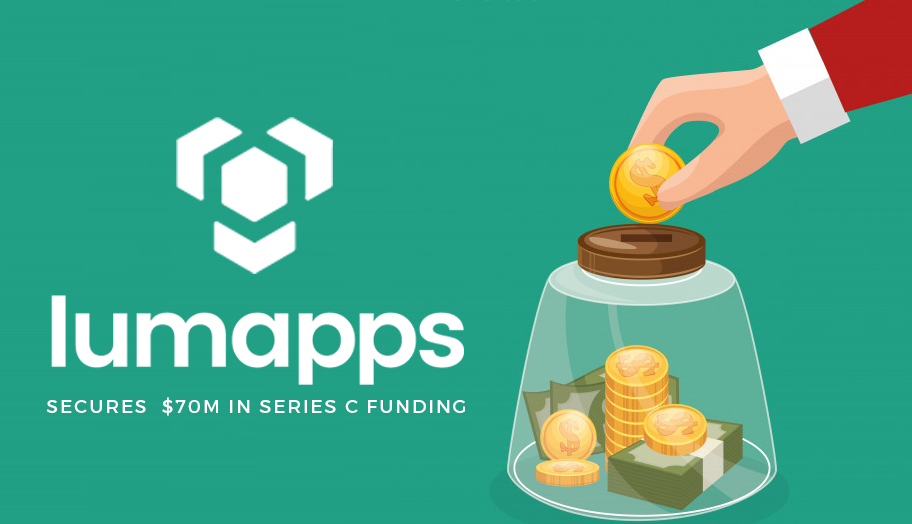 Founded in 2012, LumApps operates as a Software-as-a-Service provider of cloud-based enterprise communication solutions based in Paris. To date, the company has expanded into other markets with offices in Lyon, Paris, London, New York, Austin, San Francisco, and Tokyo.
"LumApps has exceptional technology, visionary leadership, and an impressive roster of customers across industries and regions. LumApps is a great fit with Goldman Sachs Growth's strategy of supporting best-in-class technology entrepreneurs with their ambition to build global category leaders in large markets. We are very excited to partner with Sebastien and his team, and we will make our global platform available to support LumApps' expansion plans," commented Christian Resch, the Managing Director of Goldman Sachs Growth.