Disney claimed another highest-grossing film this year with Frozen II hitting its $1 billion marks globally.
The film strengthened its dominance in the box office, becoming Disney's third movie to cross the $1 billion mark and seventh biggest animated film ever.
Frozen II joined other billion-dollar movies this year, Captain Marvel, Alladin, The Lion King, Avengers Endgame, and Toy Story 4.
Disney announced the news last Dec. 14, which is a hotly anticipated sequel of the 2013 blockbuster Frozen. The second installment arrived in cinemas before Thanksgiving this year and garnered $127 million on its domestic debut.
Industry analysts had long predicted Frozen 2's success, which will definitely cross the billion-dollar mark.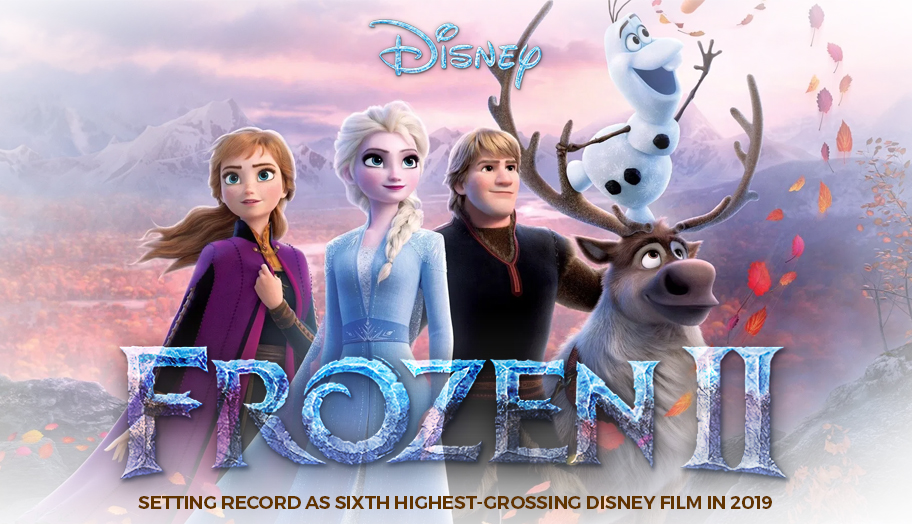 "'Frozen II' is now Disney's sixth 2019 release to cross the $1 billion threshold and with Star Wars just a few days away, the studio is going [to] enjoy a very happy and fruitful holiday season at the box office," said senior analyst Paul Dergarabedian.
The film set a record of $600 million overseas and in China, with $111.5 million. In North America, Frozen II hit $367 million and in the UK, the gross went up to $49.6 million.
For an animated movie, Frozen II was a huge success, debuting at $130 million. It is the first cartooned film outside of summer to get triple digits in an inaugural weekend. For the five-day holiday frame, the movie garnered $123 million—a first of its kind.
Because of the big success, Disney became the first studio in history to surpass the $10 billion worldwide box office hit record. For analysts, the studio capitalizes on 'goodwill' and viewer loyalty, citing impressive and irresistible slate of films as its backbone.
'Viewer loyalty has been built up by years," said Dergarabedian.