Generation Investment Management has raised $1 billion for its latest private equity fund to support sustainable start-ups. As Generation's third growth fund, it is also so far the largest obtained by the firm.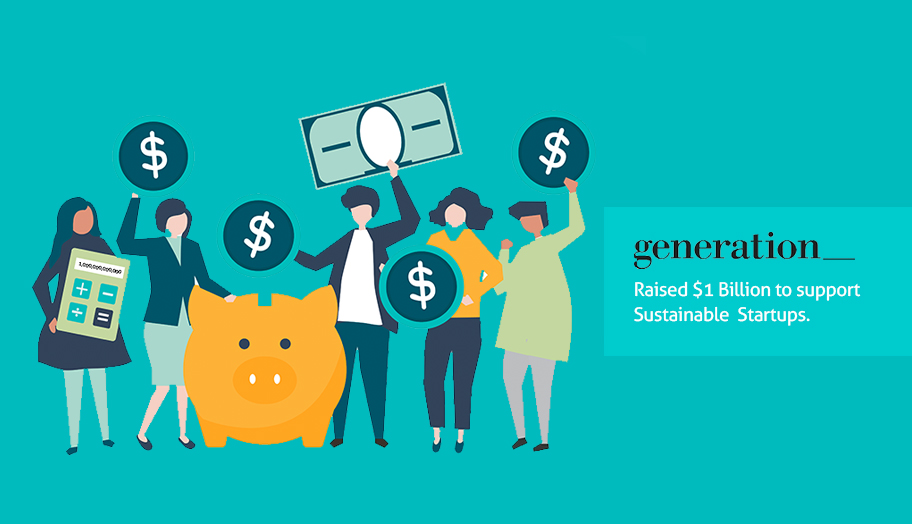 Generation IM Sustainable Solutions Fund III will inject between $50 million and $150 million in select companies to improve the health of the planet or individuals. The companies also include those driving financial inclusion.
Al Gore, former US Vice President and co-founder of the fund believe the world is at the early stages of a sustainability revolution led by technology, having the scale like that of the industrial revolution, and the speed of the digital revolution.
Gore co-founded the Generation Investment Management in 2004 together with David Blood, asset management unit head at Goldman Sachs.
The firm has two offices, its headquarters in London and one in San Francisco. It has previously financed some startups and established businesses, including  Asana, DocuSign, CiBO, gogoro, M-Kopa, Ocado, Optoro, and Seventh Generation. Generation led and participated in a $77m investment round in Sophia Genetics, a Switzerland-headquartered health technology company that uses artificial intelligence in analyzing health data.
Generation's new fund also spearheaded a $100m investment round into Andela, a platform that allows companies to hire developers across Africa. The funding round included financing from Serena Ventures, a fund launched by tennis superstar Serena Williams.
Investment demand for companies upholding sustainability is growing, particularly in Europe, despite some confusion over the real definition of the term.
For Generation, they are companies that could provide goods and services with low-carbon footprint alongside its contribution to a prosperous, healthy, equitable, and safe society.
Of the raised funding, $93 million came from the Swiss investment bank UBS's wealth management clients, who were willing to invest more into such funds, according to a separate statement by the bank.