Malayan Banking Bhd (Maybank) has partnered with ride-hailing and payments solution giant Grab, as well as global payment provider Mastercard, to launch the Maybank Grab Mastercard Platinum credit card in Malaysia.
The launching of a new co-branded financial product comes at a crucial time in history. In particular, Maybank's approach comes as studies show a significant increase in Malaysian online activities, including online shopping, food deliveries, and news consumption, reports The Star.
The co-branded card aims to give individuals points with every spending. Rewards points can reportedly be used to redeem Grab vouchers, as well as vouchers from partner merchants, states The Edge Markets. Likewise, the new offering allows users to make payments and to offset bills.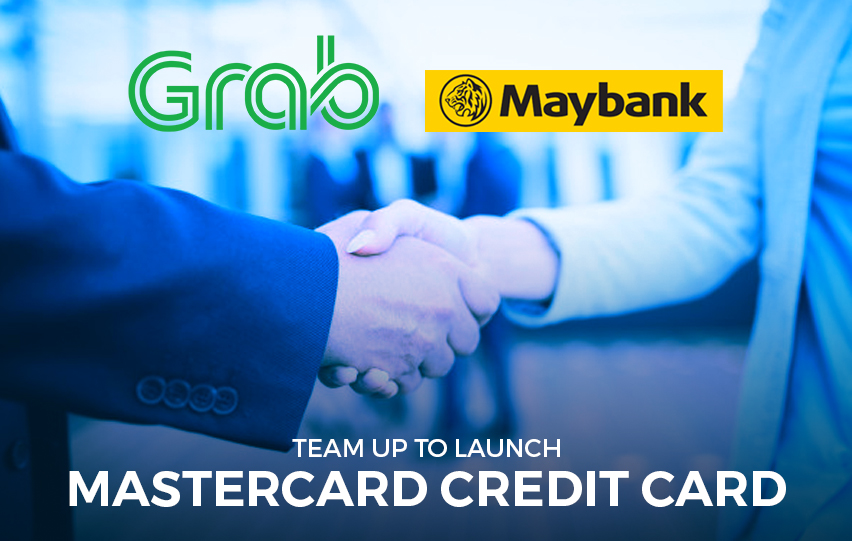 Coming in a dual-faced offering, the new card is considered the first of its kind in the whole of Malaysia. In accordance with its latest financial product, the Edge Markets reports that Maybank has released a new digital application process on its website to facilitate easier applications and approvals.
Individuals holding an annual income of at least RM36,000 are eligible to obtain the card, with same-day approval and instant card issuance available for applicants, notes The Star.
For every RM1 spent using the co-branded financial offering, cardholders are entitled to get five times the rewards points on services such as food deliveries, rides, wallet top-ups, and in-store purchases.
Overseas transactions and e-commerce spend will allow the cardholder to get twice the rewards points for every RM1 spent, while all other transactions will garner 1 point for every RM3 spent.
In a statement via its press release, Managing Director of GrabPay, Ooi Huey Tyng said, "As the economy reopens with an emphasis on cashless payments as a convenient and hygienic alternative form of payment and coupled with the attractive benefits that [come] with the Maybank Grab Mastercard Platinum credit card, we are optimistic of the uptake for it."
Tyng also said that with a unique offering and the first of its kind in the country, Grab is at the forefront of elevating and driving the need to adopt a cashless system in the whole of Malaysia.