The country of Hong Kong enters its 11th week of protest and the billionaires from the nation reportedly lost a combined amount of $15 billion. Following this, Hong Kong's richest individuals call for order and an end for this protests.
According to Financial Times, the $15 billion loss profit stemmed from the continuous rallies happening in the country, affecting businesses, properties, and tourism.
As a result of the series of demonstrations, the wealthiest man in the nation, dubbed as Li Ka-shing, incurred a personal loss amounting to more than $3 billion since the end of July. Besides Li Ka-shing, chairman of Lee Kum Kee and head of Henderson Land, Lee Shau-kee, had a reported one-tenth drop in his wealth, says Financial Times.
In light of these events, Li Ka-shing took centerstage on several local newspapers last Friday, August 16, 2019. In a statement to the public, the billionaire urged the public to refrain from staging these protests, saying "In the name of love, please turn away from anger." The 91-year-old business tycoon took out a page full of ads, replacing with his calling.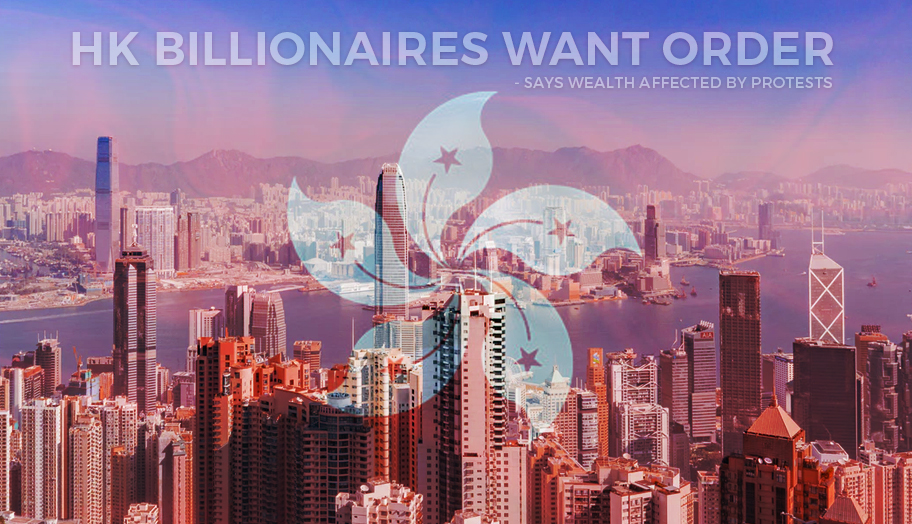 Businesses Condemning Demonstrations
While Hong Kong's richest called for a more peaceful resolution, Ka-shing's statement was deemed "particularly significant" due to his numerous contributions in the field, including airline Cathay Pacific, telecommunications, retail, shipping, and more, reports CNN.
Swire Pacific, owned by Merlin Swire's family, also released a statement condemning the rallies happening in the country, saying it is "deeply concerned by the ongoing violence and disruption impacting Hong Kong."
The series of protests held in the country was spurned by the proposal of the extradition bill by Carrie Lam, which many citizens feared could curtail their democracy and independence as a nation. The rallies also shed light on the government's inaction and police brutality against the protestors.
Businesses, including billionaires, voiced their support for Lam and the government.