The WeLab series C-1 round of funding secured $75 million from Allianz X, a venture capital subsidiary of the Allianz Group, a leading insurer, and asset manager based in Germany.
Established in 2013, WeLab is a fintech company based in Hong Kong. It offers online services such as WeLab Bank, a virtual bank; We Lend, an online lending platform; Maucash, a mobile credit platform; and a business financial solution platform.
The firm also has operations in mainland China and Indonesia. In 2020, the user base had grown by 20% year after year, taking the total number of users to 50 million. Additionally, it claims more than 600 enterprise clients.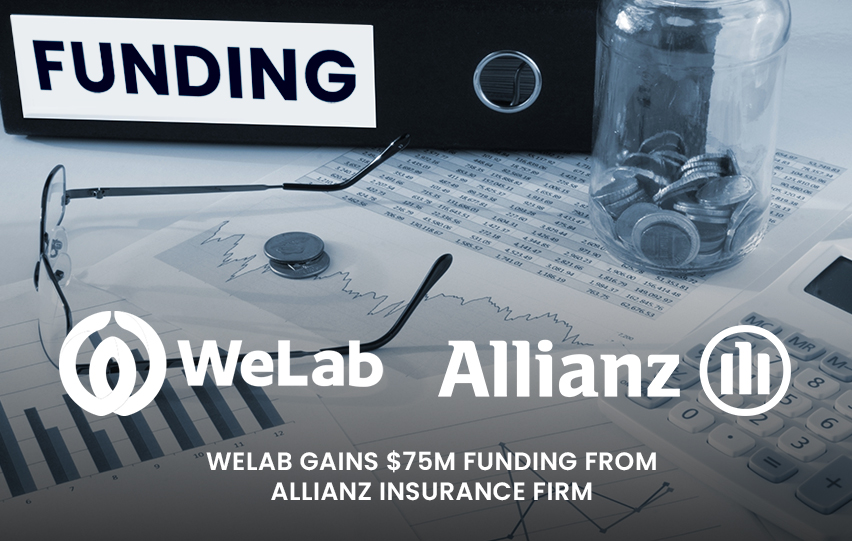 WeLab expects that the new investment, and its collaboration with Allianz, will help the company boost its pan-Asian expansion plan and develop its digital financial services.
WeLab and Allianz have formed a joint venture to form a fintech partnership across Asia as part of their new fundraise. By the end of the year, a digital wealth management service related to WeLab Bank will be available.
The service will first debut in Hong Kong. Then, it will further expand to the Greater Bay Area (GBA) via the Wealth Management Connect program, which was approved by regulators only a few weeks ago.
Simon Loong, WeLab Founder, and CEO said that the WeLab's roles as a fintech service provider and a bank, as well as Allianz' roles as a wealth management and insurance company, is "an interesting four-way cooperation."
"I think it will really be an interesting inflection point for the company to scale," he added.
Nazim Cetin, CEO of Allianz X said, "The investment in WeLab is a promising one for Allianz both economically and strategically. We look forward to leveraging our strategic partnership with WeLab and the business potential in the region."