The InterContinental Hotels Group announced the removal of free Kindle eBook downloads for cardholders, starting January 2020.
According to the website, cardholders and members of the Elite status only has until Dec.31, 2019, to take advantage of the club reward perk, until it is gone next year. Depending on the elite status, club members can get up to three free eBook downloads until the end of December.
Gold Elite members can receive one free download per quarter; Platinum Elite members get two free downloads, and Spire Elite members get up to three free eBooks this December.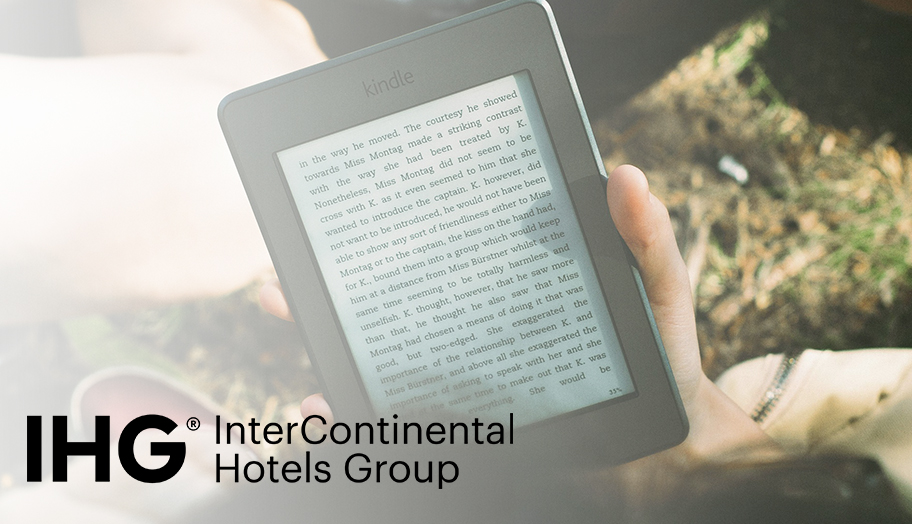 The partnership between Amazon Prime, Kindle, and IHG has finally ended, resulting in the removal of the club perk. However, IHG assures members that other perks such as free night accommodation is still offered.
The eBook free downloads started in 2017, where members can get titles for free every quarter of the year. The only thing is, selected titles are available for grabs, and members can only choose what's available on the IHG application.
Luxury Credit Card Perks
Since credit cards are widely used in the United States, different card issuers lure new customers with luxury and out-of-the-ordinary card perks. Sign up bonuses are flashy, which is getting effective.
According to the Census Bureau, there are more than 1.27 billion credit cards issued in the United States. About 104 million are Visa cards, 83 million have Mastercard, 99 million store card, and 36 million with American Express card.
Luxury card perks range from free access to exclusive flight lounge, up to 50 percent discounts in selected retail stores, free movie pass, gift cards, and more.
IHG has luxury perks too, like Hertz car rental discount, customer service phone assistance, free room upgrades, and priority check-in at IHG hotels.