India is opening the doors of its insurance sector to foreign investors, allowing them to assume 100% ownership of insurers.
This move is part of the country's effort to boost its economy. The government also aims to attract foreign direct investments (FDI) in the country. Alongside insurance, it also considers accepting FDI in other industries, including AVGC (animation, visual effects, gaming, and comics), aviation, and media, according to Finance Minister Nirmala Sitharaman.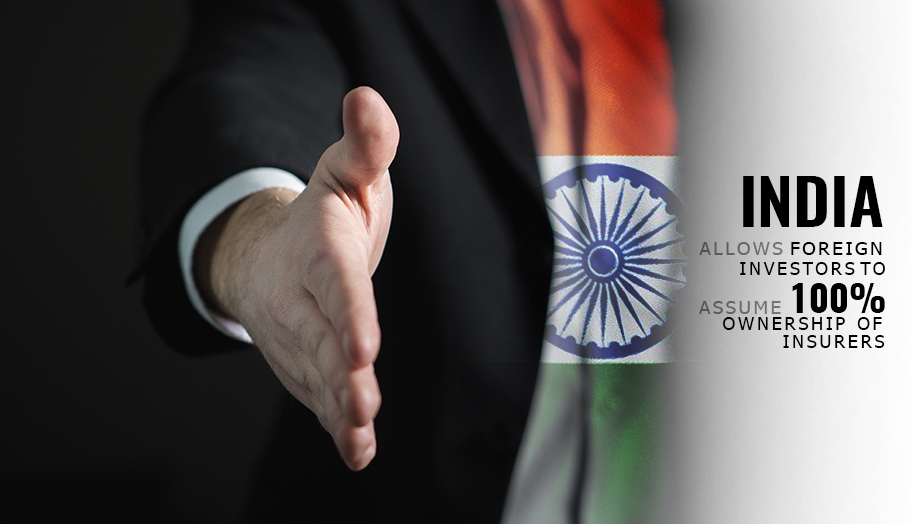 Currently, foreign entities can only acquire up to 49% of local insurers. The government has tightly protected the participation of foreigners in the multi-billion dollar local insurance sector amid fear of harsh reactions from influential workers unions.
The finance minister said now is the time that India should become an active participant of the global financial system to mobilize global savings, particularly in its institutions such as insurance, pension, and sovereign wealth funds.
Sitharaman reported in her first budget speech that the country's FDI inflows in the financial year 2018-2019 surged 6% to $64.37 billion.
The decision comes after the landslide victory of the BJP party, headed by Prime Minister Narendra Modi, in the recent elections.
The move has received mixed reactions from insurers. American executives hailed the new government's decision, saying it is attractive for foreign investments aside from being inclusive.
US India Strategic and Partnership Forum (USISPF) head Mukesh Aghi said the current policy decisions are encouraging for U.S. companies.
On the other hand, Supriya Rathi, Anand Rathi Insurance Brokers Promoter Director said, the new policy will potentially benefit only the top three global insurance brokers already operating in the country.
She also warns it will increase foreign dominance in the insurance intermediary space. This move may also increase outflows from the country as foreign players may siphon out their profits to their respective countries.