Indian low-cost airline IndiGo announced Thursday, Feb 27, the launch of its latest co-branded credit card in collaboration with HDFC Bank and MasterCard.
The new product, named Ka-Ching, will work similarly to a loyalty programme and will come in two variants, namely the basic "6E Rewards" and the premium "6E Rewards XL."
Depending on the variant, users can avail complimentary air tickets ranging from ₹1,500 to ₹3,000. In addition to this, customers can also enjoy certain privileges when using the card, including the ability to accrue accelerated 6E Rewards on IndiGo transactions, with 5 percent cash back on Indigo bookings, and 3 percent cash back on dining, grocery, and entertainment.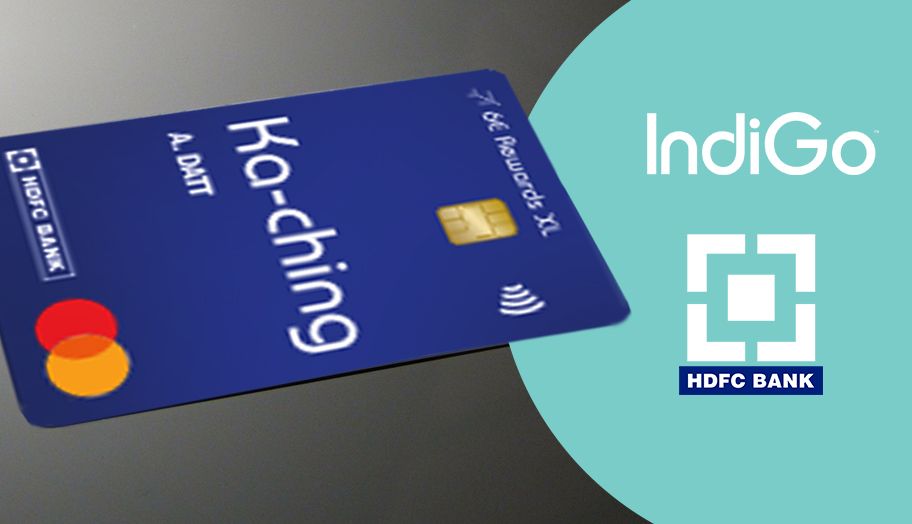 To make the product more rewarding, IndiGo, along with HDFC Bank and Mastercard, also designed the credit card to enable customers to earn 10 to 15 percent 6E Rewards on dining, shopping, transport, and medical bill spend with featured partners.
"We are delighted to launch Ka-Ching, a complete travel solution to meet the evolving aspirations of our customers. As a lifestyle bank, we believe in offering every Indian a product that is convenient to use, highly rewarding and customised for their needs," commented Parag Rao, Country Head, Payment Solutions and Marketing, HDFC Bank, during the launch.
"This card has been tailored to allow customers to accrue accelerated reward points not only on IndiGo flights but also on all types of spends such as shopping, dining, and groceries. These points can be redeemed for IndiGo flight tickets and other travel benefits," he added.
Taking pride in more than 14 million active card users, HDFC Bank currently stands as the largest credit card issuer in the country. According to the bank, their goal is now to sell one million Ka-ching cards over the next three years.