Popular semiconductor maker Intel announced Tuesday, September 7, 2021, that it plans to invest up to 80 billion euros or approximately $95 billion in Europe over the next ten years. The decision comes after the company aims to boost the chip-making capacity in the European Union, reports Reuters.
According to the Wall Street Journal, Intel Chief Executive Officer Pat Gelsinger announced Tuesday that the company intends to establish two chip factories in Europe and it is still looking to expand its business. The news site states that the factories would be focusing on providing its services for cars, computers, and other gadgets.
In a statement, Gelsinger said that Intel was aiming for a project valued at "80 billion euros ($94.77 billion) over the next decade that would be a catalyst for the semiconductor industry… a catalyst for the entire technology industry."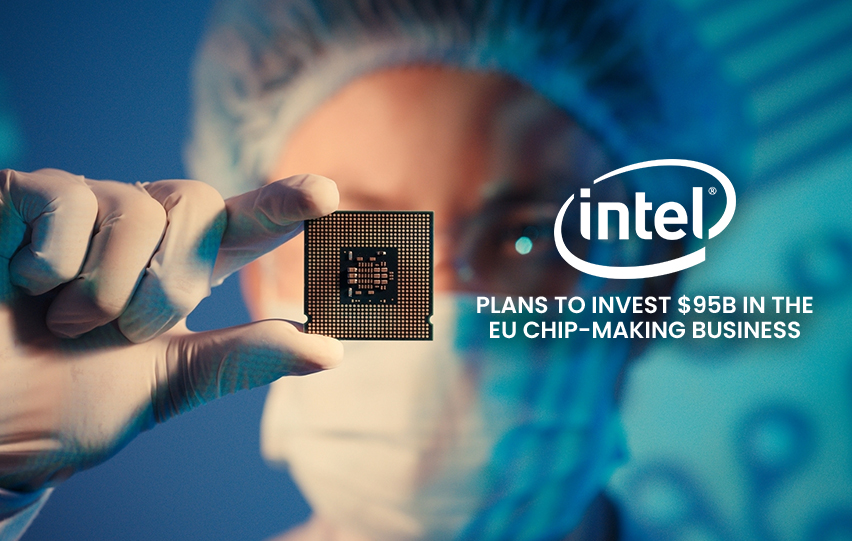 Intel is reportedly eyeing two countries as the two production sites, with France and Germany taking the lead, shares Reuters. Meanwhile, Poland is also a strong contender against the two aforementioned countries.
With automakers transitioning to more advanced technology, Intel said it prioritizes helping automakers around the world, what with these manufacturers having the capacity to "make up 20% of the cost of vehicles by 2030, a five-fold increase from the 4% cost in 2019," reports Reuters.
Earlier this year, in an interview with Reuters, the chief executive of the company said that they are aiming to produce chips for car manufacturers within six to nine months to address the current shortage that has afflicted the industry.
The company plans to achieve its goal with its Intel Foundry Services Accelerator to teach vehicle manufacturers how to create chips by leveraging Intel 16's technology. It seeks to incorporate both the Intel 3 and Intel18A technologies in its chip-making venture later on.