Japan records the highest retail sales since 2014, jumping 9.1 percent in September this year, according to data from the Ministry of Economy, Trade, and Industry.
The increase has something to do with the growing demand for cars, household appliances, cosmetics, clothing, and the new sales tax. Japan has implemented sales tax of 10 percent on Oct. as a move to recover from public debt that killed its economy.
The month-on-month comparison also showed that retail sales grew by seven percent.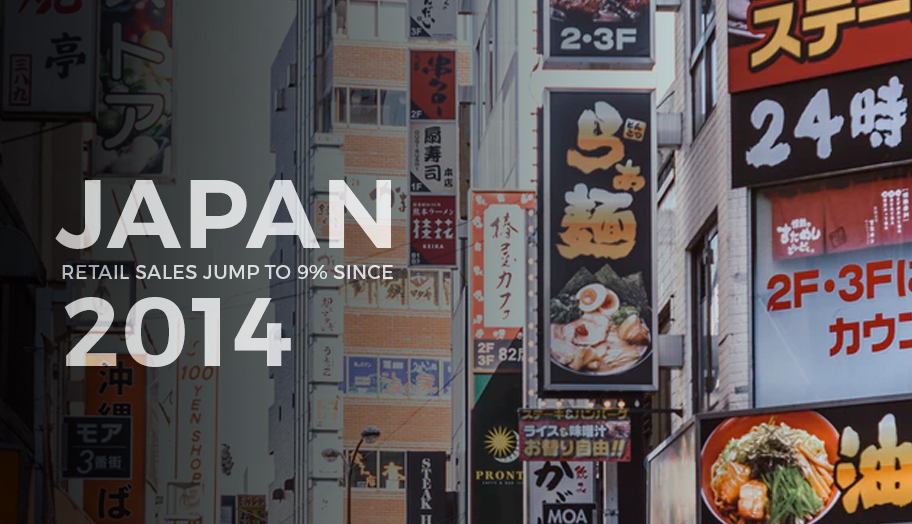 The surge in retail sales before the new tax implementation has increased rapidly, helping Japan's economic growth in the third quarter. However, for experts, this will not last.
Finance analysts raise some concerns on the increase of sales tax and how it can affect the consumption of consumers.
Senior economist Marcel Thieliant said, "The data released today suggest that private consumption may have risen by 1.5 percent on quarter in the third quarter. The risks to our forecast of a 1.7 percent quarter-on-quarter drop in consumption in the fourth quarter are probably tilted to the downside."
Japan's supermarket sales fell for the first two weeks of October, after the new tax scheme. The turnover will hurt consumers as well as businesses.
Meanwhile, the Central Bank concludes that there will be minor tweaks in the monetary policy before implementation.
Before the ten percent sales tax, the previous increase to eight percent has triggered a deep slump in private consumption. This pulls back the economy, as people take control of their urge to shop.
Policymakers are quite positive with this new implementation saying that it is only a small increase to the former tax. The hike will greatly help the economy in the next few years.
In 2018, the total retail sales for food and beverage was $479.29 billion, which is the leading market in the country.