Japan's 50 richest people have increased their collective wealth by almost 50% in this year 2021 even amid the COVID-19 pandemic, according to Forbes Asia.
The country's 50 wealthiest people's combined net worth jumped by 48% to $249 billion over the past year due to a turnaround in exports and a 54% growth in the benchmark Nikkei Stock Average.
According to Forbes' 2021 list, each of the 50 richest people in Japan has a net worth of more than $1 billion, with Masayoshi Son, SoftBank Group Corp. Chairman, and CEO, at the top.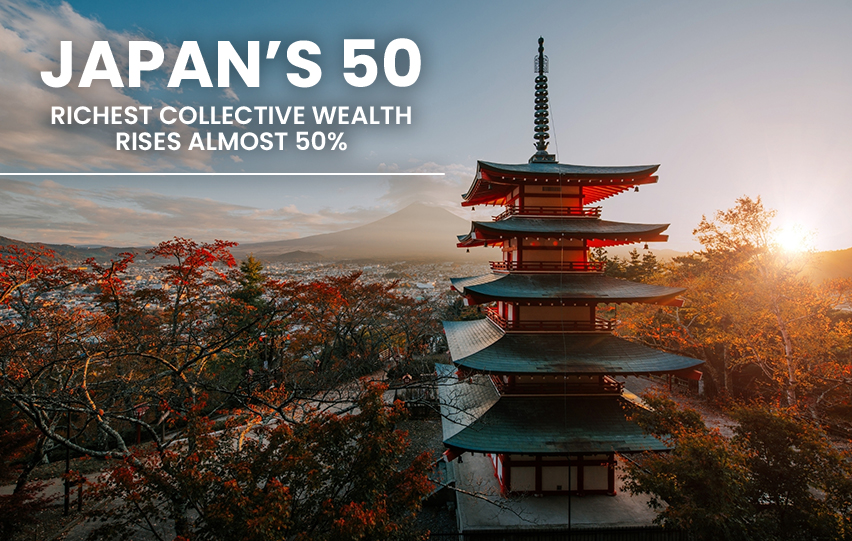 The business magazine reported that Son's net worth has over doubled to $44.4 billion. The result came from the success of firms in which SoftBank has invested, sending its stocks upwards.
In second place is Tadashi Yanai, Fast Retailing Co., Chairman, and CEO, who also owns the Uniqlo casual apparel brand. His wealth increased by nearly 90% to $42.0 billion.
Takemitsu Takizaki of Keyence is also in third place, with a net worth of $25.8 billion, up from $19.8 billion last year. Suntory Holdings' Nobutada Saji ranked fourth with $9.7 billion wealth that slightly increased from $9.4 billion.
The fortunes of 36 business tycoons rose overall, with a number of the listees gaining over $1 billion each.
There were several new names on the list, such as Itaru Tanimura, the founder of M3 Inc., a medical service platform at rank 40, and Takanori Nakamura, the founder of Rakus Co., a cloud computing provider at rank 45.
Japan's economy remained on track for a quick turnaround after declining nearly 5% in 2020, owing to a recovery in exports and expectations of the coming Tokyo Olympic Games in summer.
Individuals, analysts, business filings, stock exchanges, and other sources were used to collect the list of richest people in the country.