Jollibee Foods Corporation (JFC) acquired shares from United States coffee company The Coffee Bean & Tea Leaf (CBTL). JFC reportedly shelled out a whopping $350 million for the acquisition.
The statement released by JFC chairman Tony Tan Caktiong says, "The acquisition of the CBTL brand will be JFC's largest and most multinational so far with business presence in 27 countries," notes Business World Online.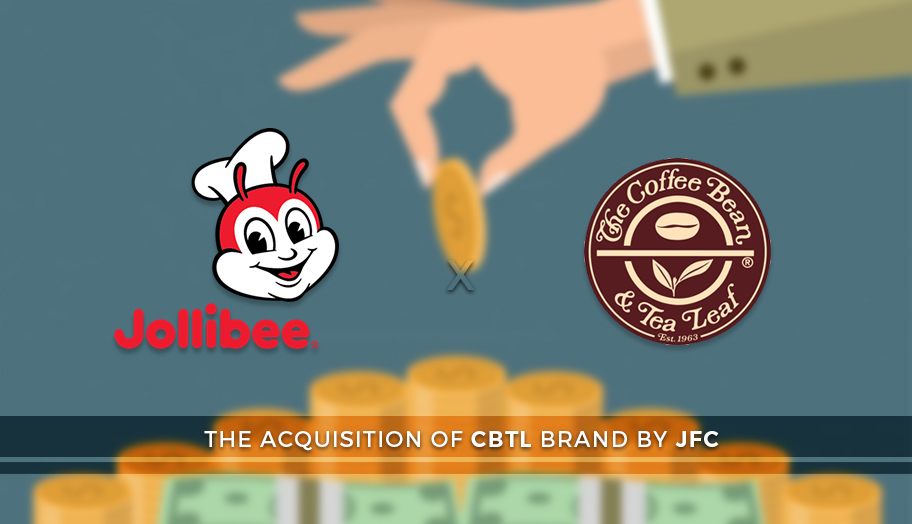 Besides widening Jollibee's corporate portfolio, adding the coffee chain under its brand will increase its sales by 14 per cent, add 26 per cent to its store network, and will account for 36 per cent of its worldwide sales.
While the total acquisition is valued at $350 million, the net investment made by JFC is valued at $100 million, states Inquirer. This amount was also reported to the Philippine Stock Exchange Commission last Wednesday, July 24, 2019.
According to CNN Philippines, the deal will be coursed through its subsidiary in Singapore named Jollibee Worldwide Pte. Ltd.
Lukewarm Welcome
Despite the multi-million-dollar acquisition, current investors in the company did not find the news appealing. Following news of the deal, shares from JFC fell by 7.99 per cent last Wednesday. From ₱272.80, the prices went down to ₱251 each, reports CNN Philippines. Last Thursday, July 25, 2019, stock prices further declined, closing at ₱240.
In an interview with William Matthew M. Cabangon, president of AAA Southeast Equities, Inc., CBTL's continuous decline in operations may contribute to a loss of earnings per share (EPS).
The Coffee Bean & Tea Leaf had a reported loss of $21 million in 2018, which may have contributed to the initial apprehension of investors.
Alongside these issues, social media users also raised concerns surrounding the corporation's treatment on its contractual employees.
Jollibee Foods Corp. owns other fast-food chains and food establishments under its name. These include Burger King, Chowking, Greenwich, Jollibee, Mang Inasal, and Red Ribbon. CNN Philippines reveals that JFC also acquired Hard Rock Café and Pho 24.