Multinational investment bank JP Morgan recently released a report enumerating various risks to the market. Among the perils the markets will face this year is the "progressive overhaul" of the economy, which is considered one of the biggest threats, said CNBC.
The report by the private bank, titled Eye on the Market Outlook 2020, the possibility of an overhaul based on progressive policies after the 2020 election can lead to disadvantages to its wealthy clients. According to the insight, such changes can cover a variety of areas including taxation, corporate, labor, healthcare, energy, and student debt.
JP Morgan Private Bank handles a whopping $1.1 trillion, which is owned by its rich clients. In light of this, presidential candidate Elizabeth Warren's proposed wealth tax was specified in the outlook. Warren's platform regarding tax was described in the study as being "roughly 2.5 times the level of FDR's tax increases that took place during the Great Depression."
This risk became more imminent as Democratic candidates such as Warren and Bernie Sanders gain the upper hand when it comes to national primary polls. Both senators propose policies that will increase the taxes imposed on the most affluent households and individuals in the United States.
On the contrary, current president Donald Trump sought to boost growth by implementing tax cuts and lax regulations for businesses. According to CNBC, this led to "an all-time high" in the stock market.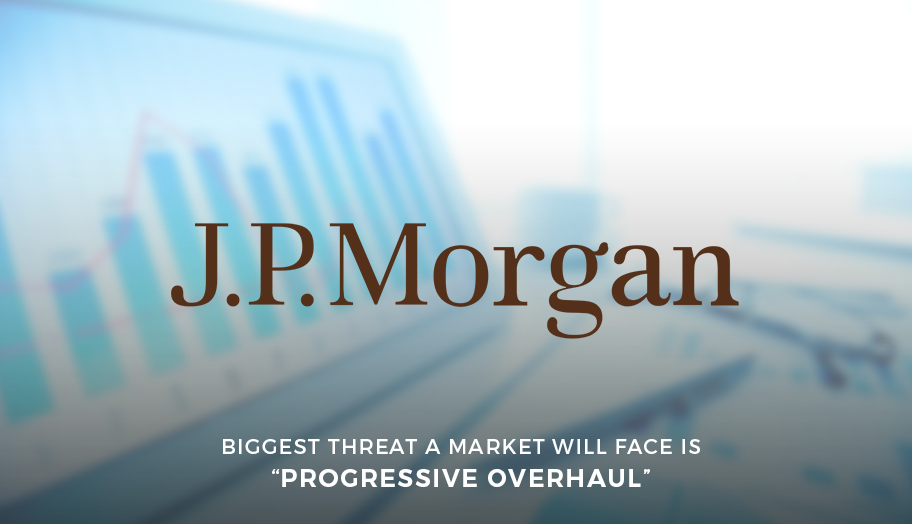 Meanwhile, the JP Morgan report outlined the process that could enable the overhaul should the progressive candidates to win. This includes Democrats taking control of the White House and the Senate, as well as getting the approval of Senate Majority Leader. However, the precedent actions taken by Trump can lead to some policies getting passed without the aforementioned process.
The 2020 outlook also lists "a pickup in US wage or price inflation" and the rekindling of the Trade War.